Norway's Northern Lights, a joint venture owned by Equinor, Shell, and TotalEnergies, has ordered the third LNG-powered liquefied CO2 carrier in China.
Northern Lights said in a statement on Friday it has awarded the shipbuilding contract to Dalian Shipbuilding Offshore (DSOC), where the first two ships are currently under construction and scheduled for delivery next year.
It did not reveal the price tag of the deal.
A spokesperson for Northern Lights told LNG Prime that the "first two ship contracts were awarded to Dalian Shipbuilding Industry (DSIC) but they are built by DSOC as a contractor."
The spokesperson said that the company awarded the contract for the third ship directly to DSOC.
According to Northern Lights, the third LNG-powered CO2 carrier will cater to existing and new customers and will also share the same characteristics as its sister ships with a cargo capacity of 7,500 cbm.
Besides LNG power, the 130 meters long vessels, world's largest dedicated CO2 ships, will feature a wind-assisted propulsion system and air lubrication in order to reduce carbon intensity, according to Northern Lights.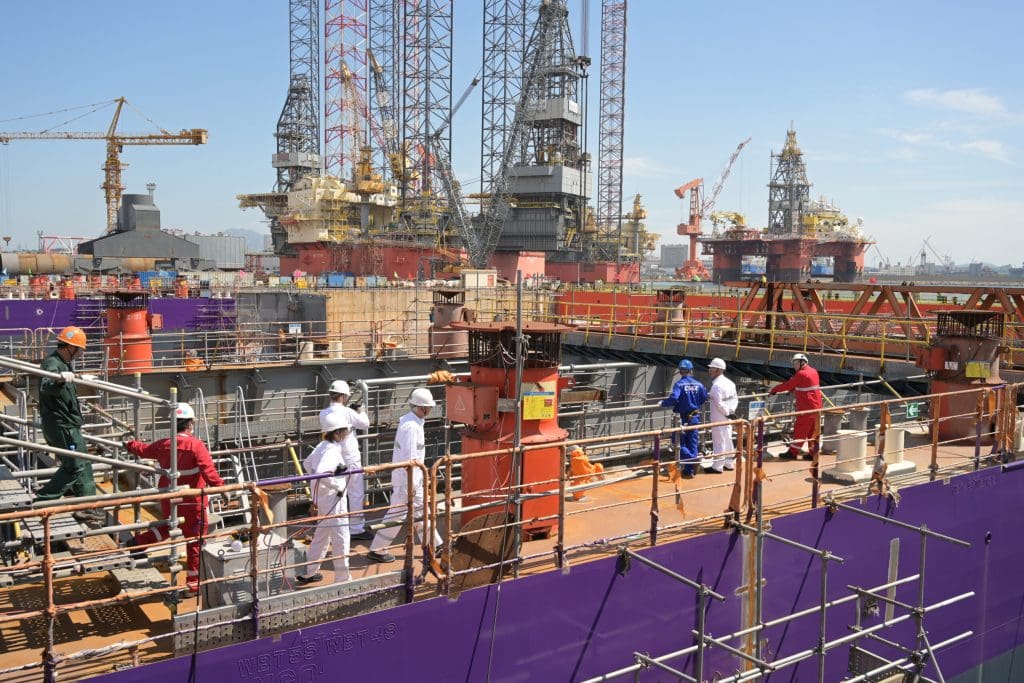 Increasing demand for cross-border CO2 transport and storage
The first phase of the Northern Lights project is the transport and storage component of the Longship project, funded 80 percent by the Norwegian government.
Moreover, Northern Lights expects Phase 1 installations to come on stream in 2024, with the ability to handle 1.5 million tons of CO2 per year.
In December last year, Japan's K Line and Northern Lights JV signed bare boat charter and time charter contracts for the first two 7,500-cbm LCO2 ships.
Following delivery, the vessels will transport liquefied CO2 from industrial emitters, including the Norcem Brevik and Hafslund Oslo Celsio carbon capture facilities, to the Northern Lights CO2 receiving terminal in Øygarden, Norway.
Børre Jacobsen, managing director of Northern Lights, said the award of the new shipbuilding contract is a response to an increasing demand for cross-border CO2 transport and storage.
"Our shipping solution is scalable and provides the necessary flexibility to service industrial emitters across Europe," Jacobsen added.
(Updated with a comment by a Northern Lights spokesperson.)