Russian LNG exporter Novatek has sent the first gravity-based structure platform from its yard near Murmansk to the site of the Arctic LNG 2 project located on the Gydan peninsula.
Novatek announced on July 21 that the GBS, or LNG train, left the Belokamenka yard under tow.
The unit, with a total weight of more than 640,000 tons, will travel along the Northern Sea Route and is expected to arrive at the Arctic LNG 2 site next month.
Novatek receives modules from China and installs them on the GBS at its construction yard in Belokamenka.
The Arctic LNG 2 project located on the Gydan peninsula includes the construction of three LNG trains with a capacity of 6.6 mtpa, each.
Following arrival of the first GBS, Novatek is planning to launch production by the end of the first quarter of 2024.
The resource base of the Arctic LNG 2 project is the Utrenneye field located on the Gydan Peninsula in the YaNAO, about 70 km from the Yamal LNG project across the Gulf of Ob.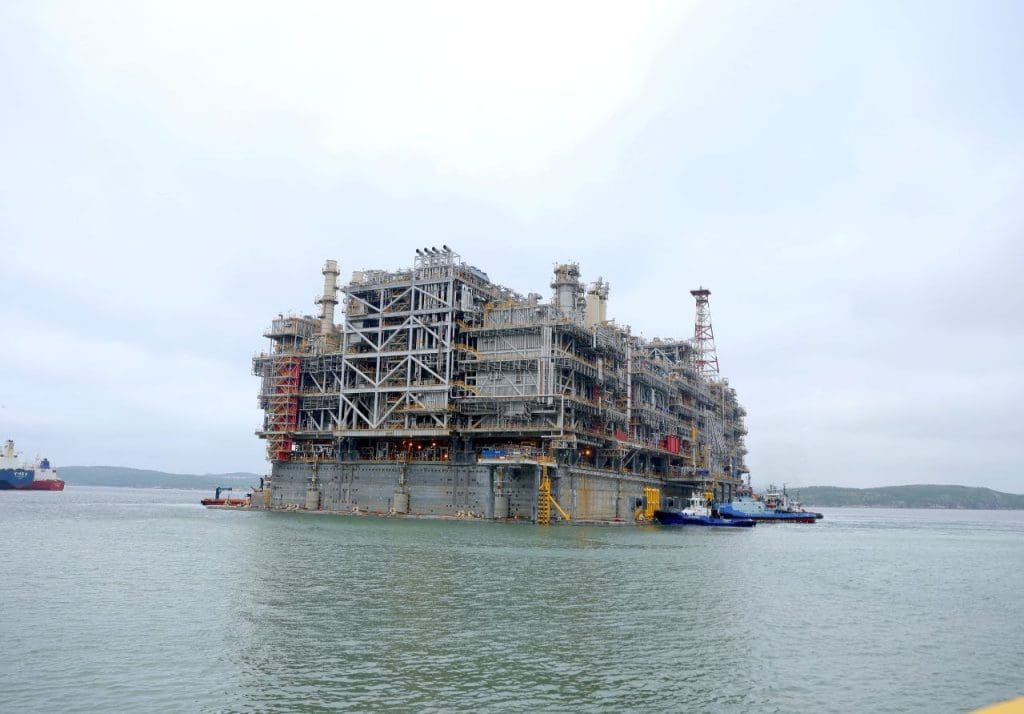 Novatek is the LNG project's operator with a 60 percent stake, France's TotalEnergies owns 10 percent, while CNPC and CNOOC of China have 10 percent, each.
Japan Arctic LNG, a consortium of Mitsui & Co and Jogmec, owns a 10 percent stake in the project as well.
TotalEnergies wrote down its 19.4 percent interest in Novatek last year and withdrew its representatives of the company from the board of Novatek due to European sanctions imposed on Russia and Russian companies.
It also said it would not provide any more capital for the Arctic LNG 2 project.
LNG FSUs
Besides Arctic LNG 2, Novatek is also set to launch transshipment operations near Murmansk following the arrival of the 361,600-cbm Saam FSU at the site in Ura Bay.
The FSU arrived in Ura Bay in the Barents Sea during the night on June 26-27.
The second giant FSU, named Koryak, also arrived in Bechevinskaya Bay where Novatek's second transshipment terminal is located, its AIS data shows.
Novatek previously said that these transshipment terminals will reduce voyage costs and greenhouse gas emissions.
It currently operates the large Yamal LNG project and the medium-scale Vysotsk facility.
The firm is also working to develop the Murmansk LNG project and has obtained a Russian patent for its proprietary technology called "Arctic Mix" for large-scale natural gas liquefaction using mixed refrigerants.