PetroVietnam Gas, a unit of state-owned PetroVietnam, and US energy firm AES have recently received the investment policy approval for their planned $1.4 billion Son My LNG import terminal in Vietnam.
The two firms announced in September 2021 a joint venture agreement to build the LNG import facility in the province of Binh Thuan and to deliver the fuel for two power plants.
AES Vietnam and PetroVietnam Gas said in separate statement that their joint venture was granted the investment policy approval by Binh Thuan People's Committee on July 11.
The terminal will have a capacity of about 3.6 million tonnes per year of LNG in the first phase and is expected to begin commercial operations in 2027, the firms said.
Previously, AES and PetroVietnam Gas said the facility could start supplying LNG in 2025.
AES Vietnam said in the statement that the Son My LNG terminal project, together with AES' 2.2 GW Son My 2 combined cycle gas turbine (CCGT) represents a multibillion-dollar investment.
Son My 2 CCGT, which received investment policy approval earlier this year, will bring energy to power the growth of Vietnam while supporting the transition to cleaner and greener technologies, according to the firm.
"The investment policy approval for Son My LNG terminal is a significant milestone that enables us to move forward with the development of this critical infrastructure project," Joseph Uddo, president of AES Vietnam, said in the statement.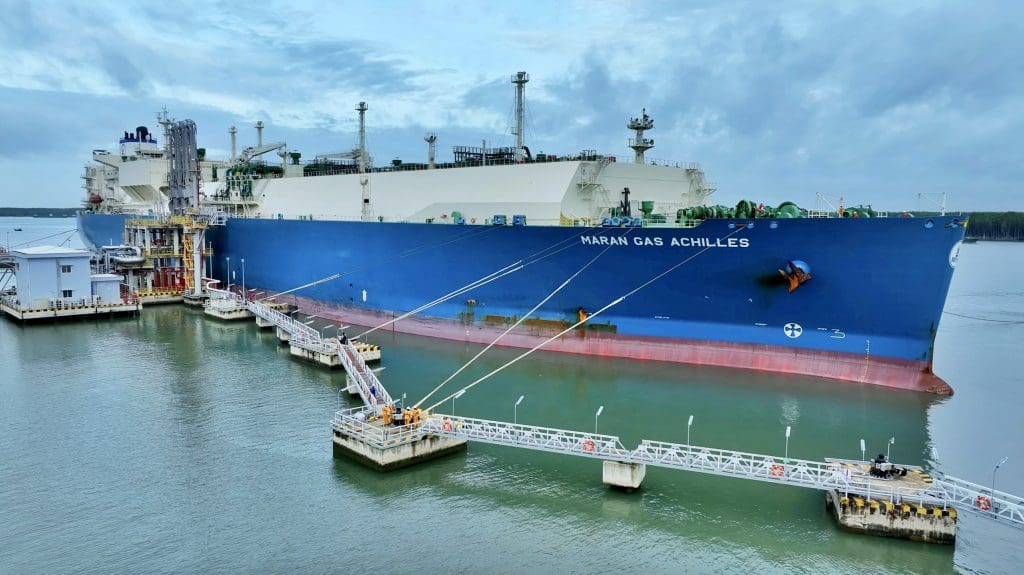 First LNG cargo for Vietnam
PetroVietnam Gas recently received the first cargo at its Thi Vai LNG import terminal, the country's first such facility.
LNG giant Shell delivered the commissioning cargo onboard the 2016-built 174,000-cbm, Maran Gas Achilles.
PetroVietnam Gas said in an update on July 18 that it has completed the delivery of 70,000 tons of LNG into the 180,000-cbm storage tank.
The terminal will have a capacity of 1 mtpa in its first phase, but the company plans to boost the capacity to 3 to 6 mtpa in the next stage.
The firm said that the completion of the first LNG delivery affirms the company's competence in meeting domestic and international standards and regulations, as well as safety requirements.
Besides Shell, it also has "successfully undergone due diligence with other energy majors such as Cheniere, Qatargas, and PetroChina with high credits," PetroVietnam Gas said.