A unit of Russian gas giant Gazprom has completed the first trucked LNG delivery to China via the Blagoveshchensk-Heihe cross-border bridge.
Gazprom Helium Service said in a statement on Wednesday that this is the first time LNG has been delivered via this route.
Moreover, the firm produced the fuel at a small-scale LNG plant near Vladivostok.
The plant is located at Gazprom's helium tank logistics center in the Primorye Territory (TOR Nadezhdinskaya) in the Russian Far East.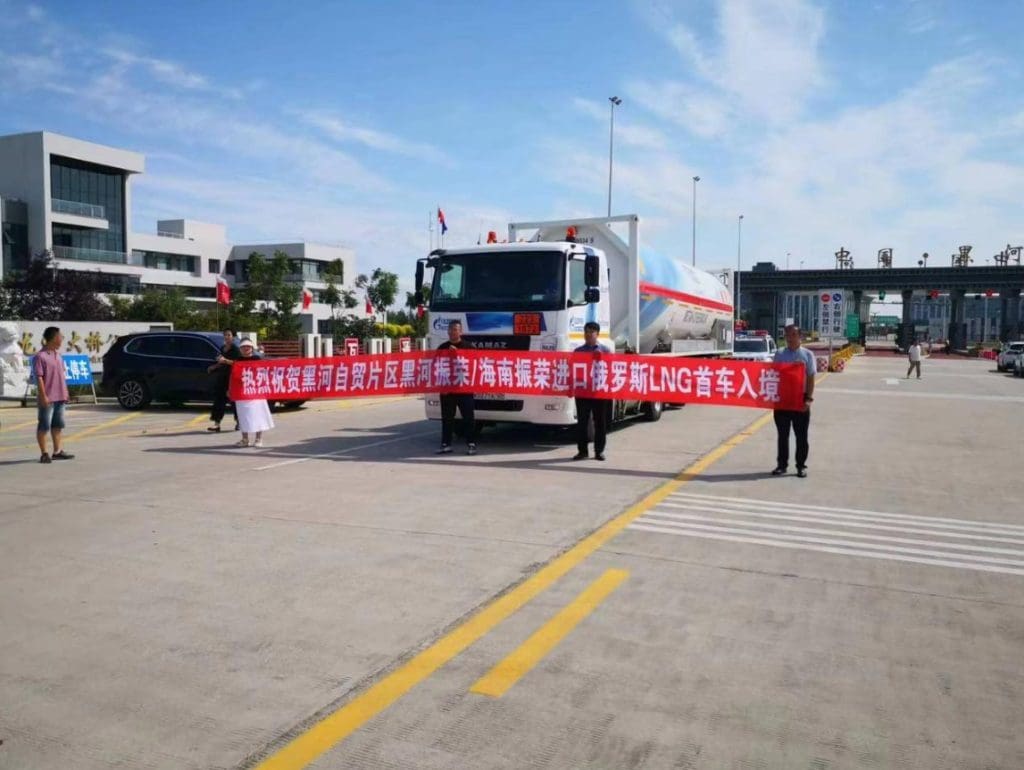 Gazprom Helium Service delivered the fuel in ISO tank via an LNG-powered Kamaz truck.
Also, the truck delivered LNG to China's Heilongjiang province and it will be used in the municipal sector and as a fuel for vehicles, it said.
Gazprom Export acted as the seller under the export contract with a Chinese partner, according to Gazprom Helium Service.