Singapore's Pavilion Energy and Sembcorp Marine have completed a truck-to-ship (TTS) LNG bunkering operation for the latter's new LNG hybrid tug.
Pavilion said in a social media post on Thursday that this operation to JMS Sunshine marks the beginning of the company's TTS LNG bunkering operations with Sembcorp Marine, under a supply agreement with Bulk Trade, a Sembcorp Marine subsidiary.
During the operation, the tug received a total of 34 cbm of LNG was from the trucks at Jurong Port, the preferred port infrastructure to support LNG bunkering, it said.
In January, Singapore Marine named this tug, the first of a series of LNG hybrid tugs designed for domestic service in Singapore.
According to Sembcorp Marine, JMS Sunshine runs on pure LNG fuel with a sizable energy storage system based on Lithium-ion battery.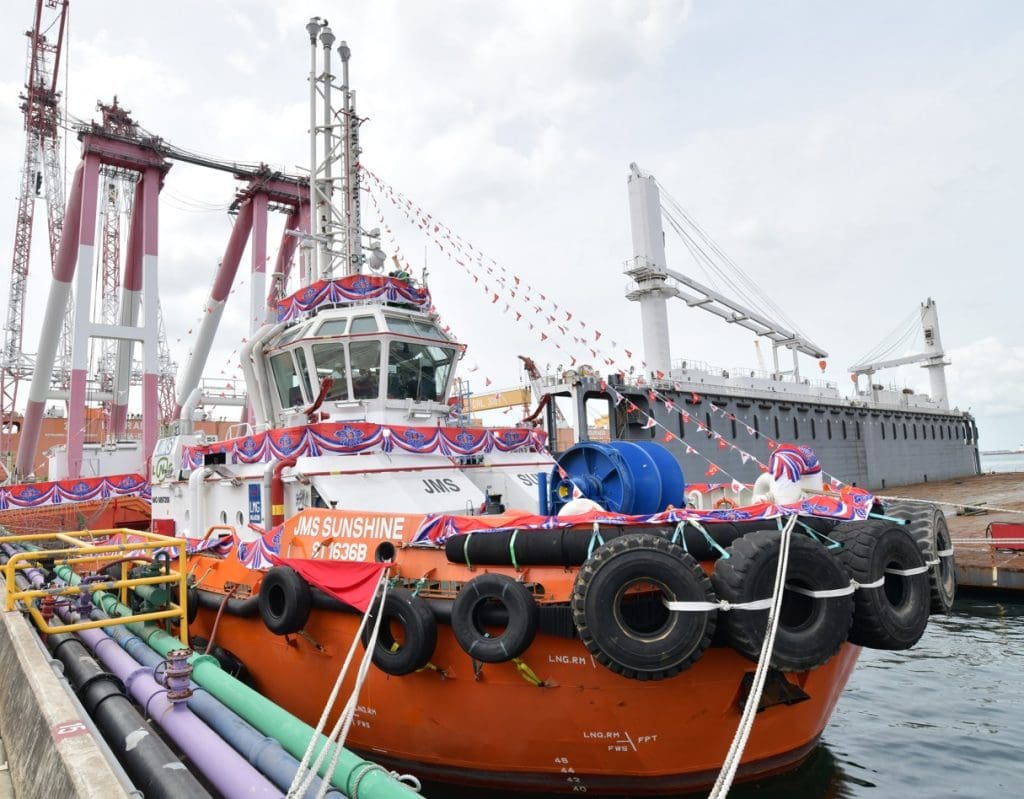 Last year, Sembcorp Marine also held a naming ceremony for MOL's LNG bunkering vessel that will serve Pavilion Energy and TotalEnergies in the Port of Singapore.
Brassavola will join Singapore's first LNG bunkering vessel, the 7,500-cbm FueLNG Bellina, owned by Keppel Offshore & Marine and Shell.
Pavilion and TotalEnergies Marine Fuels are among three licensed suppliers of LNG bunker fuels in the Port of Singapore.