A unit of South Korean LNG importing giant Kogas has taken delivery of a 7,500-cbm LNG bunkering vessel equipped with a new cargo containment system.
According to Kogas and MOTIE, the naming ceremony for the bunkering vessel took place at the Hyundai Heavy Industries' yard in Ulsan on May 10.
Moreover, the LNG bunkering vessel, Blue Whale, features the KC-2 membrane cargo containment system, which is an improved version of the KC-1 system developed by Kogas.
Korea LNG Bunkering, a unit of Kogas, ordered this LNG bunkering ship at compatriot HHI in 2021.
The firm's unit was selected by South Korea's Ministry for Industry and Energy, or MOTIE, for the LNG bunkering project and it also received 15 billion won ($11.3 million) in subsidies from MOTIE for the construction of the vessel.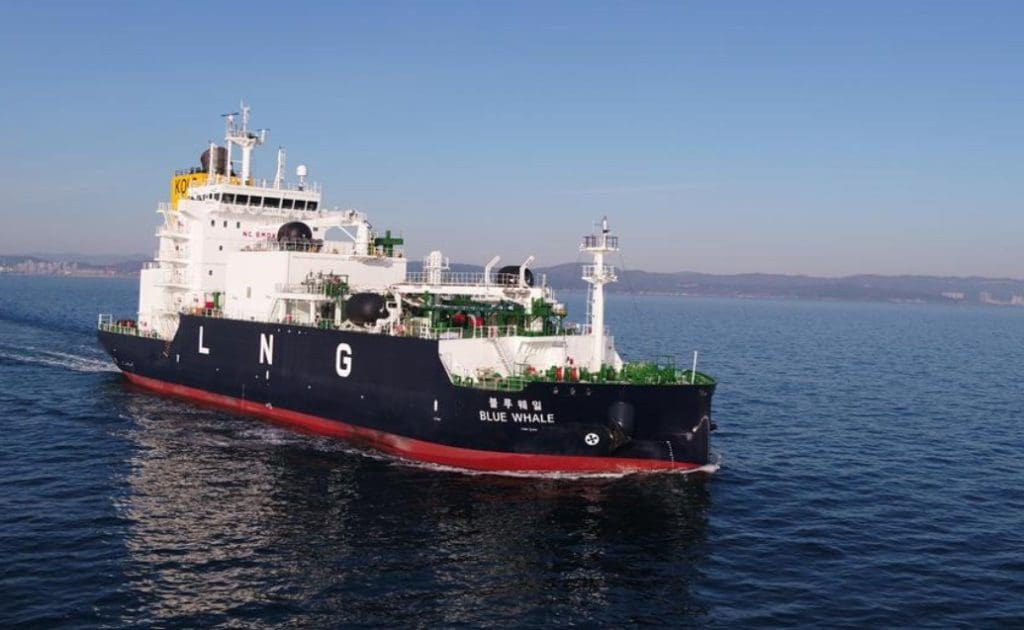 Hyundai LNG Shipping to operate the ship
MOTIE said in a statement that the total price tag for the ship, South Korea's first dedicated LNG bunkering vessel, reached 55.3 billion won ($41.6 million).
Also, Kogas said in a separate statement that its unit Korea LNG Bunkering has selected Hyundai LNG Shipping in January to operate the new ship.
The new 7,500-cbm vessel adds to SM Jeju LNG2, Korea's first LNG bunkering vessel which Kogas chartered from Korea Line.
Last year, Korea LNG Bunkering or KOLB signed a deal to supply LNG with SM Jeju LNG2 to H-Line Shipping's vessel in South Korea.
Besides these ships, EK Heavy Industries last year completed South Korea's first LNG bunkering vessel for coastal ships.
The vessel named K LNG Dream has a capacity of 500 cbm.