Russian shipbuilder Zvezda has delivered one LNG-powered Aframax tanker to owner Sovcomflot and charterer Rosneft.
Zvezda handed over the 112,650-dwt Okeansky Prospect during a ceremony on December 29, according to a statement by Russia's largest shipping firm Sovcomflot.
Sovcomflot said this is the first out of two LNG-powered Aframax tankers the firm ordered at Zvezda for charter to compatriot energy firm Rosneft.
Zvezda is building in total 12 LNG-powered Aframax tankers, the first Russian-built Aframax vessels, and they will all serve Rosneft's unit Rosnefteflot.
Rosnefteflot ordered ten of these ships and Sovcomflot two.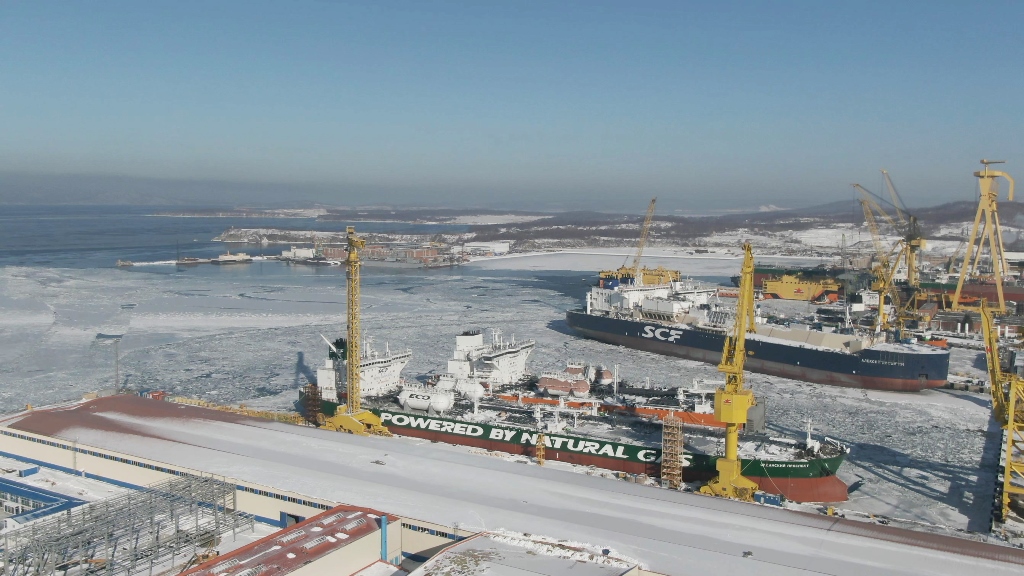 Zvezda already delivered LNG-powered Vladimir Monomakh and Vladimir Vinogradov to Rosnefteflot.
The shipbuilder said in a separate statement on Thursday that Okeansky Prospect is the third LNG-powered tanker in this batch of twelve 114,000-dwt ships.
Zvezda is now working on four more vessels in this batch.
All of the ships feature WinGD LNG dual-fuel propulsion, meaning they can run on LNG but also on HFO.
The 250 meters long and 44 meters vessels have ice-class 1A notation, allowing them to transport crude oil during the entire year in areas with challenging ice conditions.