Russian Zvezda yard has launched a new ice-class Arc7 carrier which will serve the Novatek-operated Arctic LNG 2 project.
The vessel in question is the 172,600-cbm Sergei Witte, according to a statement by Zvezda.
Besides the LNG carrier, Zvezda also launched Rosnefteflot's oil shuttle tanker Valentin Pikul.
This is the third of 15 Arc7 carriers Zvezda will build for the Arctic LNG 2 project in a partnership with South Korea's Samsung Heavy Industries.
The shipbuilder previously launched the first and the second vessel in this batch, Aleksey Kosygin and Pyotr Stolypin.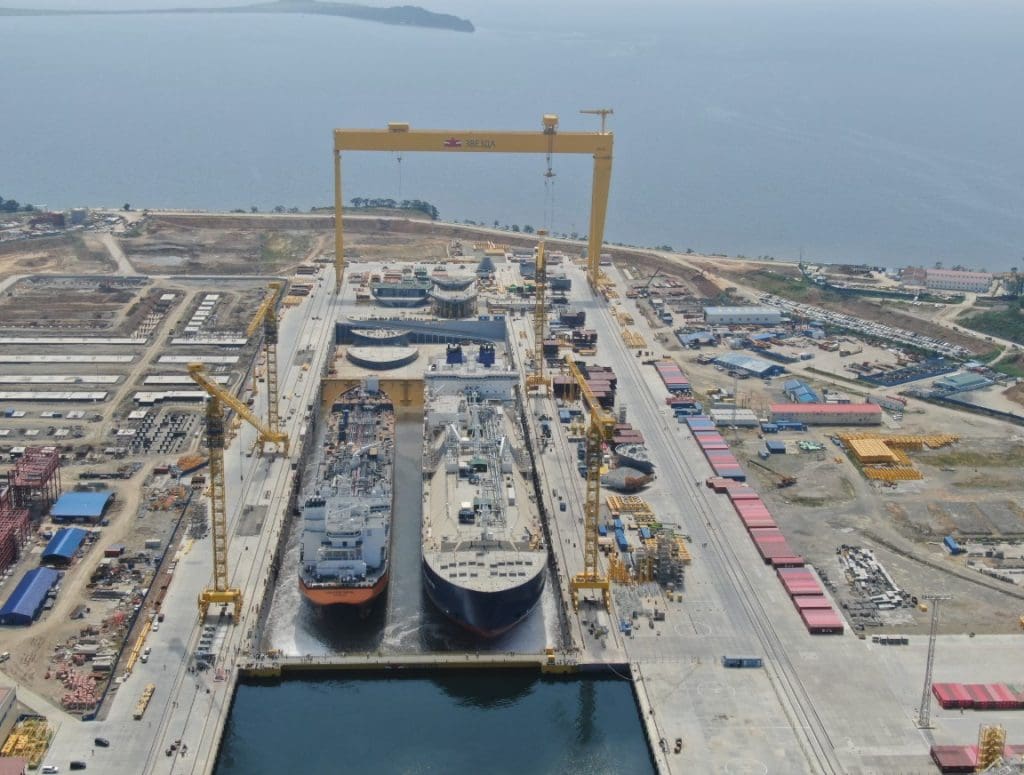 Zvezda officially started building the first vessel in this batch in November 2020. Russia's largest shipping firm Sovcomflot ordered this vessel directly at the compatriot yard.
Novatek, Sovcomflot, and VEB.RF finalized the construction and charter deals for the other 14 vessels with Zvezda in September 2020.
Additionally, Arctic LNG 2 entered into charter deals for the vessels with SMART LNG, a venture consisting of Novatek and Sovcomflot.
Besides Samsung Heavy, Zvezda joined forces with French LNG containment giant GTT to build the Arc7 ice-breaking LNG carriers with GTT's Mark III tech.
However, GTT ceased all of its activities in Russia following new EU sanctions against Russia and Russian companies, including the tank design of 15 ice-breaking LNG carriers under construction at Zvezda.
The LNG carriers will operate under the Russian flag and they will be 300 meters long and 48.8 meters wide, and the propulsion system includes three azimuth units with a total capacity of 45 MW.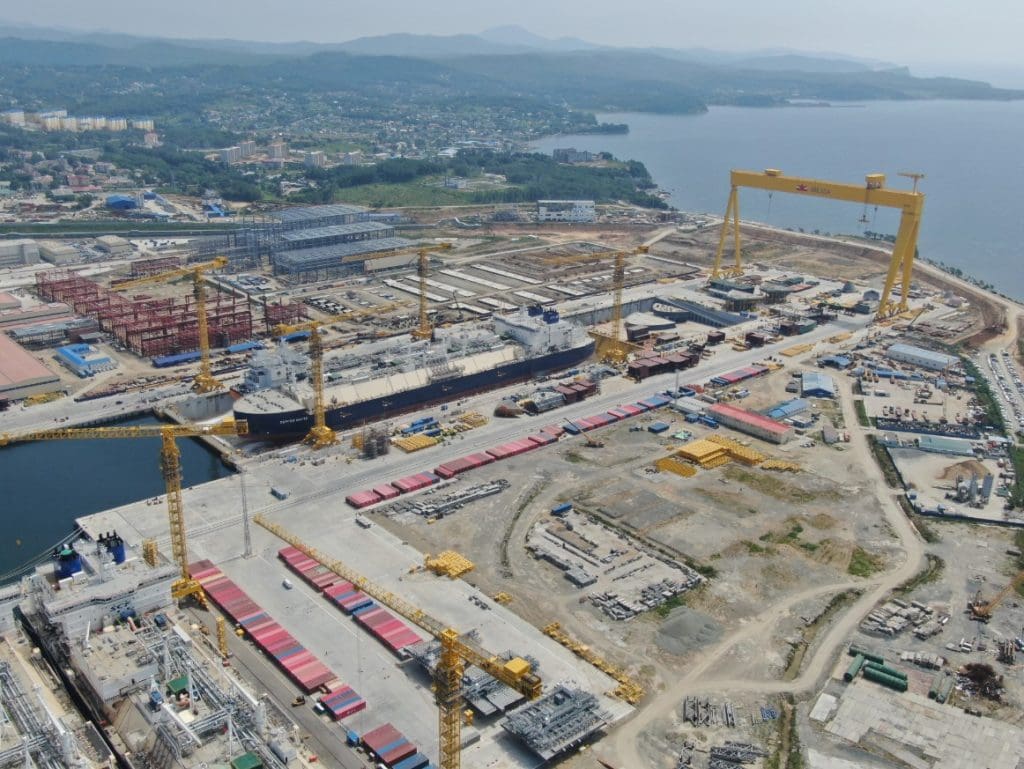 First Arctic LNG 2 train nears launch
Once completed, the LNG carriers will ensure year-round transport of LNG along the Northern Sea Route to the Asia-Pacific region.
The Arctic 2 LNG project located on the Gydan peninsula includes the construction of three LNG trains with a capacity of 6.6 mtpa, each, using gravity-based structure platforms.
Novatek recently sent the first gravity-based structure platform from its yard near Murmansk to the site of the Arctic LNG 2 project located on the Gydan peninsula.
The unit has a total weight of more than 640,000 tons.
Following arrival of the first GBS, Novatek is planning to launch production by the end of the first quarter of 2024.
Besides Arctic LNG 2, Novatek is also set to launch transshipment operations near Murmansk following the arrival of the 361,600-cbm Saam FSU at the site in Ura Bay.
The FSU arrived in Ura Bay in the Barents Sea during the night on June 26-27.
The second giant FSU, named Koryak, also recently arrived in Bechevinskaya Bay where Novatek's second transshipment terminal is located.
Novatek said that these transshipment terminals will reduce voyage costs and greenhouse gas emissions.