Russian Zvezda yard has started building the fifth ice-class ARC7 carrier that will serve the Novatek-operated Arctic LNG 2 project.
The yard held a steel-cutting ceremony on September 28 for the fifth carrier out of fifteen on order, it said in a statement.
Zvezda added it would deliver this vessel in 2023.
To remind, Zvezda started to work on the first vessel in November last year. Russia's largest shipping firm Sovcomflot ordered this vessel directly at the compatriot yard.
Novatek, Sovcomflot and VEB.RF finalized the construction and charter deals for the other 14 vessels with Zvezda in September last year.
Additionally, Arctic LNG 2 entered into a charter deal for the vessels with SMART LNG, a venture consisting of Novatek and Sovcomflot.
Following the first vessel, Zvezda started building the second LNG carrier in this batch in January this year and the third in April.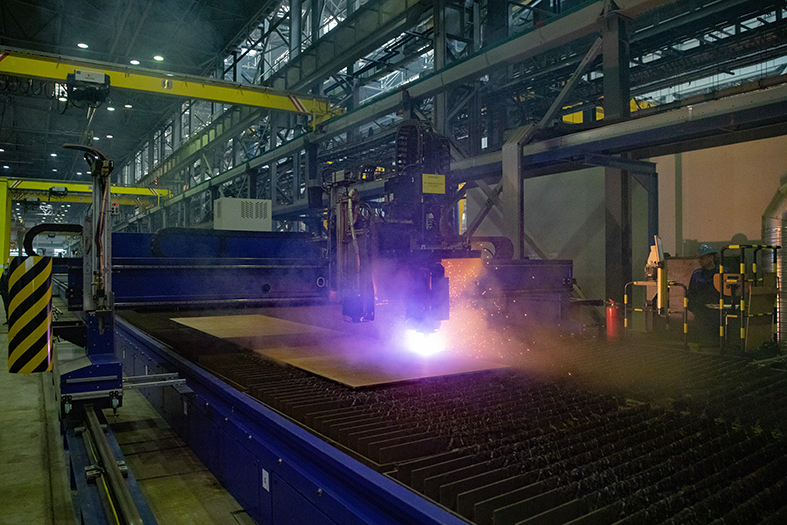 Each vessel will have a capacity of more than 172,000 cbm. They will be 300 meters long and over 48 meters wide and feature GTT's Mark III containment system.
The construction of these carriers will ensure year-round transport of LNG along the Northern Sea Route to the Asia-Pacific region.
Moreover, it will also provide an important stimulus to develop the Russian shipbuilding industry.
Located on the Gydan peninsula, Arctic LNG 2 includes the construction of three trains with a capacity of 6.6 mtpa, each, using gravity-based structure platforms.
Novatek recently welcomed the project's first modules from China. It expects to launch the project's first LNG train in 2023, with trains 2 and 3 to follow in 2024 and 2025, respectively.
Besides operator Novatek, the project partners include TotalEnergies, CNPC, CNOOC, and the consortium of Mitsui and JOGMEC.