Dutch dredging and offshore contractor Boskalis has almost completed pipeline work at the El Salvador LNG-to-power project as it prepares for the arrival of the FSRU.
Inverengy's Energía del Pacífico awarded the "sizeable" contract worth up to 150 million euros ($183.8 million) to Boskalis in December 2019.
The project in the Port of Acajutla includes the BW Tatiana FSRU and a 378-megawatt natural gas-fired power plant.
Boskalis said it has been working on the project since early 2020 to connect the FSRU infrastructure offshore the port and the power plant via a two-kilometer-long gas pipeline.
This included the construction of a micro tunnel from the power plant into the sea followed by the dredging of an offshore pipeline trench.
"The 24-inch pipeline was pulled through the micro tunnel and trench by our powerful construction support vessel BOKA Falcon that also installed the pipeline end termination and mooring system for the FSRU," Boskalis said in a update on Tuesday.
"We are looking forward to the final phase of the project later this year when we will assist with the mooring and hook up the FSRU that will receive the LNG for the power plant," it said.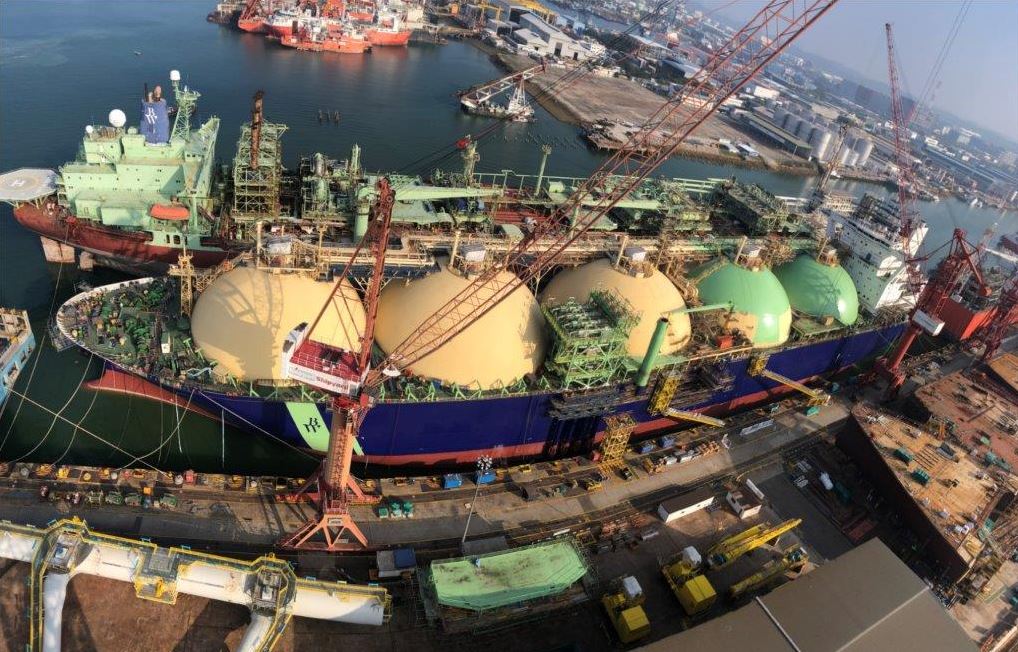 FSRU under conversion at Keppel
To remind, Keppel's Singapore shipyard is currently converting a 2002-built LNG carrier to an FSRU for a joint venture consisting of BW's LNG unit and US-based Invenergy.
BW secured Shell's 135,000-cbm carrier Gallina for the project renaming it to BW Tatiana.
Following completion this year, the FSRU will depart to the Port of Acajutla to launch El Salvador's first LNG-to-power project.
The vessel will sit 1.2 km offshore the Port of Acajutla in the department of Sonsonate.
In March this year, the Inter-American Development Bank (IDB) said it had structured a $128.3 million package to finance the FSRU. IDB has also granted a loan of $60 million for the construction of the plant.