Golar LNG said it had secured an option to acquire a 148,000-cbm Moss-type LNG carrier which it aims to convert to a floating LNG producer.
The LNG firm led by Tor Olav Trøim announced this in its 2022 results report on Tuesday saying the vessel would be used for a MKII FLNG conversion, but it did not reveal the name of the carrier or the owner.
"A non-refundable payment of $5 million was made in February 2023, which, subject to the option being exercised in Q2 2023, will be deducted from the agreed $78 million purchase price," Golar LNG said.
Golar LNG said in November last year it ordered long-lead items worth about $300 million for its third FLNG conversion project on the back of a growing opportunity set for new FLNG growth projects.
Golar placed orders for items targeted for a 3.5 mtpa Mark II FLNG, that can also be interchangeably used on its other two FLNG designs.
The company's CEO Karl Fredrik Staubo also said at the time that Golar was looking into Moss-type LNG carriers as potential candidates for the third conversion FLNG project.
"Significant" progress
Golar said in the earnings report on Tuesday that "significant" progress had been made with the conversion shipyard, procurement of long lead items, and financing for the FLNG project.
"Strong client engagement also continues for potential deployment, and economics are attractive for both integrated and tolling fee opportunities," it said.
Golar said that securing "attractive delivery" for this future FLNG unit increases its ability to drive value with prospective FLNG clients.
"Contracting at current gas prices would result in full payback, including upstream capex, in less than two years for typical integrated FLNG projects," it said.
2025 delivery
Staubo said during the results conference call later on Tuesday that the Moss-Type LNG carrier in question was built in 2004 in Japan.
He also said that total committed spend for the FLNG project increased to $320 million due to additional orders for long lead items.
According to Staubo, more than 200 engineers from an unidentified shipyard, topside provider, and Golar are working on the project.
In addition, Golar confirmed 2025 delivery with the shipyard for the FLNG conversion delivery, he said.
Staubo said that the company also visited China and received "strong" interest from lending banks for the construction and long-term financing of the unit.
The Capex for the project would reach between $1.8 billion and $2 billion, according to Staubo.
"We are actively working on several chartering opportunities for the project, including an attractive integrated opportunity together with an upstream partner," he said.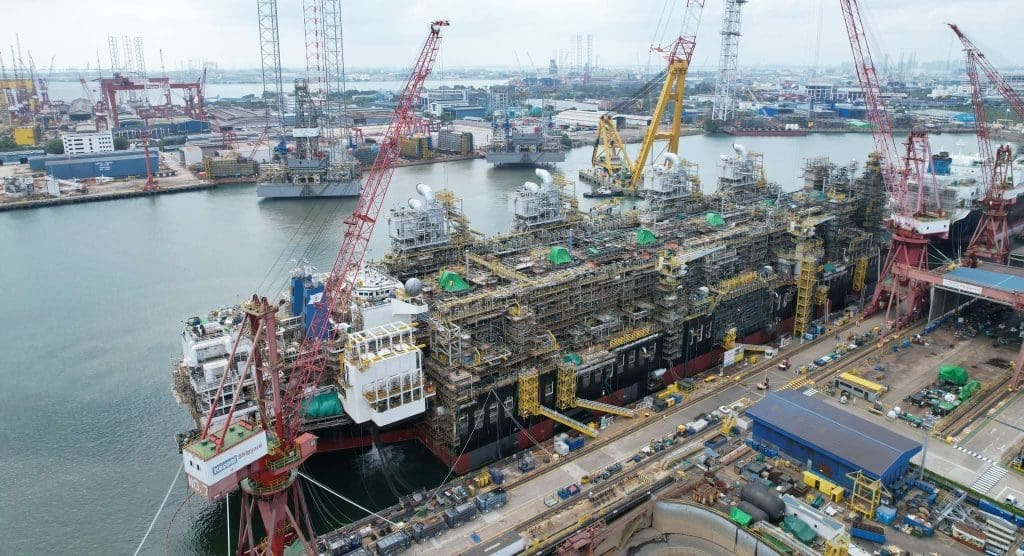 Gimi FLNG 92 percent complete
Golar owns the 2.4 mtpa Hilli FLNG located in Cameroon and the 2.5 mtpa Gimi FLNG currently under conversion at Singapore's Keppel Shipyard.
The firm said in the earnings report that the FLNG Gimi conversion project is 92 percent technically complete.
Golar expects the unit to depart the yard in the first half of this year.
It is expected to start serving BP's Tortue FLNG project under a 20-year charter deal in the fourth quarter of 2023, Golar previously said.
As per the Cameroon FLNG, "Golar has seen increasing engagement with prospective clients for a potential redeployment of FLNG Hilli once her current contract ends," it said.
"Golar's re-contracting focus is on integrated opportunities together with upstream partners," the firm said.
Golar's partners in the project are oil and gas company Perenco and Cameroon's national oil firm Societe Nationale des Hydrocarbures (SNH).
As per 2022 results, Golar reported annual net income attributable to the firm of $788 million, and record total book value of equity of $2.9 billion.
(Article updated to include more information regarding the FLNG project.)