Small-scale player Avenir LNG is proposing to install a power plant at its LNG terminal located on the Italian island of Sardinia, as the country looks to replace Russian pipeline gas supplies.
London-based Avenir, the joint venture consisting of Stolt-Nielsen, Hoegh and Golar, has proposed to the Italian government to add a power plant adjacent to the small-scale LNG terminal, according to terminal operator Higas.
Higas did not provide any additional information in a social media post on Wednesday.
LNG Prime contacted Avenir but the company declined to comment on the matter.
Local media reports suggest that the combined-cycle power plant could have a capacity of 250 MW.
The project could include a barge-based unit or a mobile onshore power plant, Staffetta Quotidiana said in a report.
Avenir could deploy the temporary power plant during this year, the report said.
Italy currently imports about 29 billion cubic meters of natural gas from Russia, just over 40 percent of its total imports.
Besides the Higas terminal and another small-scale plant in the port of Ravenna, Italy has three large LNG import facilities.
However, the country could get at least two new large terminals as the government looks to replace Russian gas pipeline imports in the next 24-30 months.
Higas LNG terminal started operations last year
As per the Higas LNG terminal in the port of Oristano, Avenir owns 80 percent of the facility.
Besides Avenir, Italian engineering firm Gas & Heat, who was also the EPC contractor, has a 10 percent stake, while CPL Concordia also holds 10 percent share in the storage, regasification and distribution facility.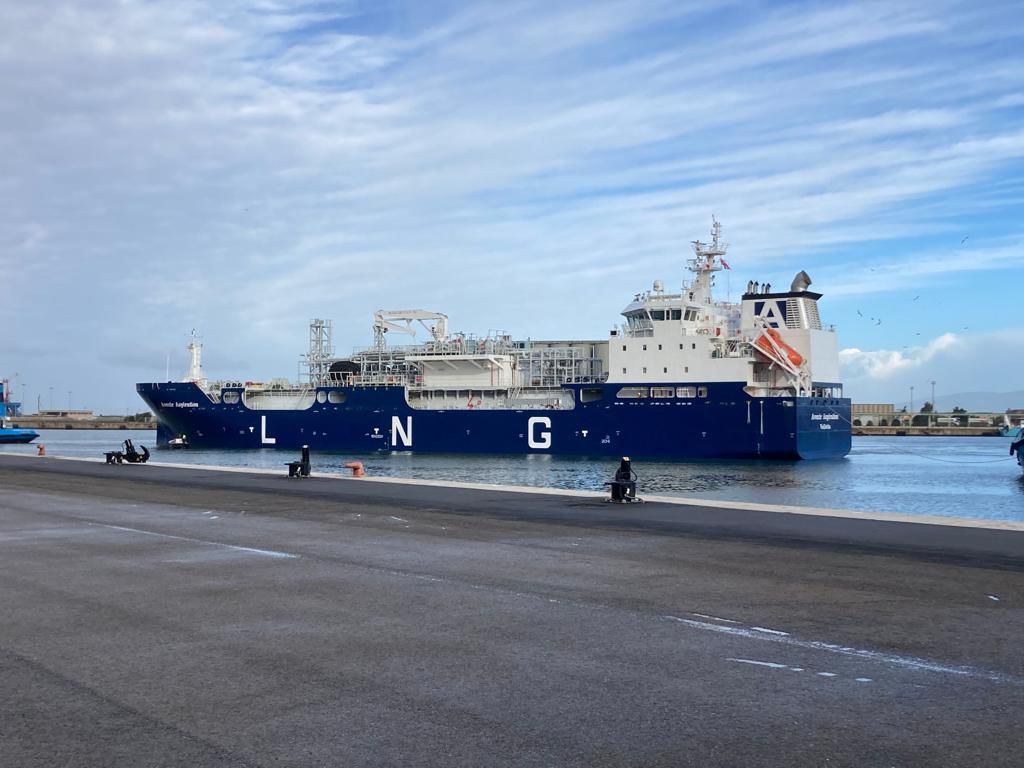 The facility received its first shipment from the 7,500-cbm Avenir Accolade in May last year.
In January this year, Avenir's 7,500-cbm bunkering and supply vessel, Avenir Aspiration, had started serving the terminal in Sardinia.
The terminal has six horizontal low-pressure cryogenic type C tank storage tanks with a total capacity of 10,800 cbm.
Moreover, it has the capacity to load up to 8,000 LNG trucks per year – equivalent to 180,000 tons per year – via two loading bays.
According to Avenir, the terminal supplies gas mainly for use as fuel for automotive, industrial, civil and marine industries.