Uniper confirmed it has signed a deal with Greece's Dynagas to charter two floating storage and regasification units on behalf of the German government, as part of plans to diversify the country's gas supply.
The unit of Finland's Fortum said it would take on charter the 174,000-cbm Transgas Force and Transgas Power.
Earlier on Thursday, Uniper started work on the FSRU-based Wilhelmshaven terminal, Germany's first LNG import facility.
The firm said it also signed a letter of intent to charter two FSRUs but it did not provide any addtional information in that statment.
German government said that RWE and Uniper signed charter deals with Hoegh LNG and Dynagas for two units, each.
The Hoegh FSRUs would serve the Wilhelmshaven terminal and a facility in Brunsbuettel, while locations for the Dynagas vessels are still under consideration and include Stade, Rostock, Hamburg, or Eemshaven in the Netherlands, according to the economy ministry.
Uniper said in the statement on Thursday that both of the Dynagas FSRUs would start work early 2023 with first gas sendout depending on the completion of the onshore installations at the sites selected by the German government.
The firm claims that the the combined capacity of the two FSRUs is equivalent to approximately 30 percent of Russian gas imports into Germany.
Each of the units has a sendout capacity of up to 7.5 bcm per year and an LNG storage capacity of 174,000 cbm.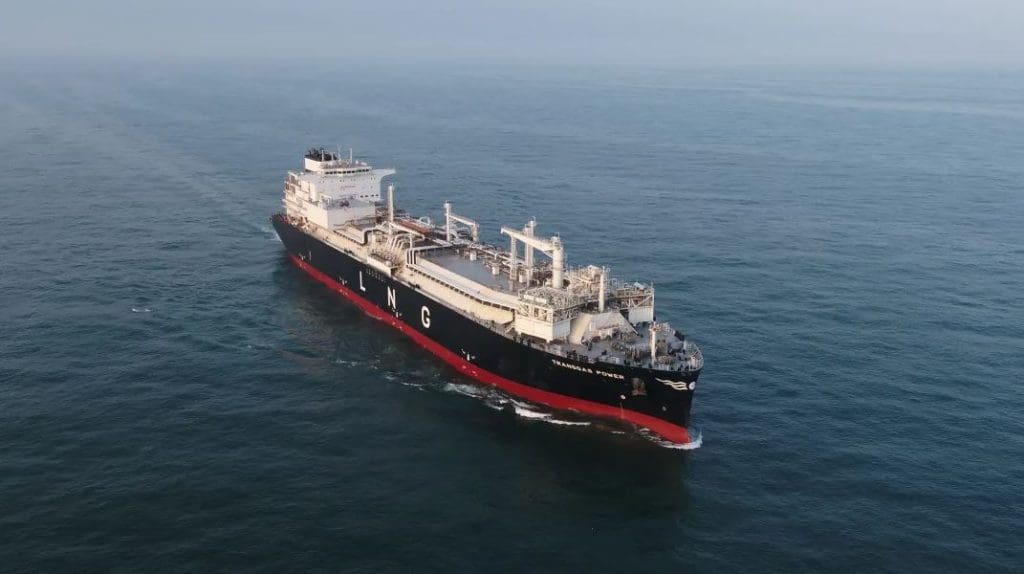 First Chinese-built FSRUs
China's Hudong-Zhonghua delivered both of these 294 meters long and 47 meters wide FSRUs last year.
Dynagas took delivery of Transgas Power in July last year. Brokers said at that time that TotalEnergies had chartered this unit for a period of one year.
As per its sister vessel Transgas Force, Dynagas welcomed this FSRU in its fleet in November last year. Shipbuilding sources said at that time that US LNG exporter Cheniere had chartered this vessel, financed by CSSC's leasing unit CSSC Shipping, for a short period to use it as an LNG carrier.
Both of the vessels feature three Wartsila regasification modules. Each regas unit has a capacity of 250 million standard cubic feet per day while the rated sendout capacity is about 500 million standard cubic feet per day.
In addition, the FSRUs have MAN dual-fuel diesel-electric propulsion and GTT's NO96 containment system.