Tor Olav Troim-led Golar LNG is upbeat on the prospects for the FLNG market as the Hilli Episeyo continues to perform well and work progresses on Gimi.
Golar said in its July-September report that FLNG Hilli has achieved another quarter of 100 percent commercial uptime since it started operations more than three years ago offshore Kribi, Cameroon.
The floating LNG producer recently offloaded its 63rd cargo, the firm said.
Hilli Episeyo started commercial operations in May 2018 under production tolling deals with Cameroon's Perenco and SNH.
Russia's Gazprom is the sole offtaker from the FLNG project taking 1.2 mtpa under an eight-year deal expiring in 2026.
Capitalizing on record gas prices, Golar recently hedged half of its Q1 2022 TTF exposure from the 0.2 mtpa of additional 2022 production.
The TTF linked production will, together with the Brent linked fees from trains one and two, see "significant" increased earnings from Hilli during 2022, with no further capital expenditure required by Golar, it said.
"The strong commodity price backdrop has also incentivized the current customer of FLNG Hilli to expand its ongoing drilling program, which if successful will allow it to take advantage of its option to increase production by up to 0.4 mtpa from 2023-2026," Golar said.
FLNG Gimi 75 percent complete
The Gimi FLNG is 75 percent technically complete, according to Golar.
Singapore's Keppel Offshore & Marine's is converting the unit from a moss LNG carrier to a FLNG.
Moreover, the FLNG will be able to produce an average of 2.5 million tonnes of LNG per year.
It will serve BP's Greater Tortue Ahmeyim project on the maritime border of Mauritania and Senegal.
"The unit is now around two years from the scheduled start-up date for the 20-year lease and operate agreement with BP that will unlock around $3 billion of earnings backlog to Golar," the firm said.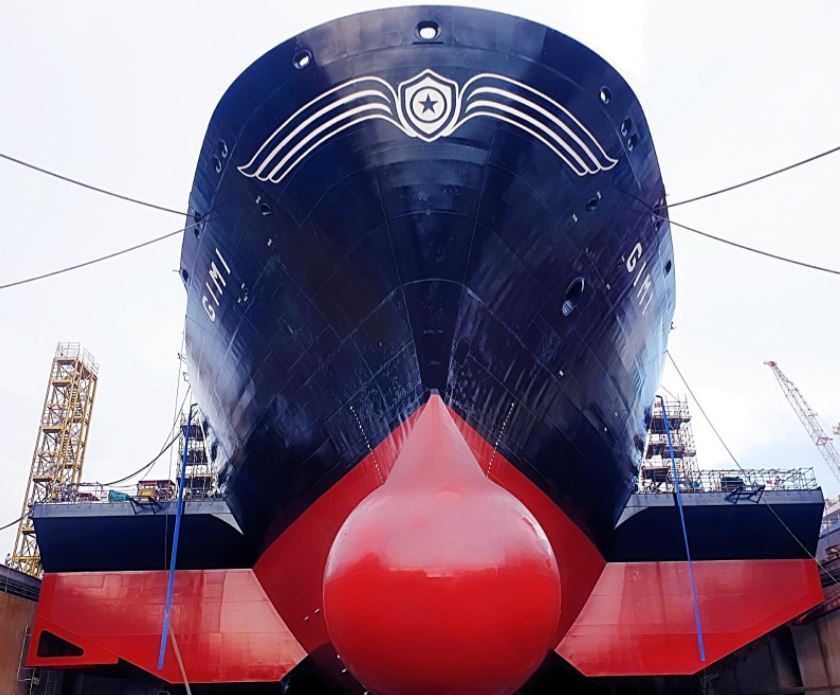 FLNG Ebitda to quadruple
Golar expects adjusted Ebitda generation from its FLNG segment to quadruple from current levels over the next 2-3 years on the back of contracted earnings from Gimi and increased earnings from its commodity exposure on Hilli.
In addition, the "current strength of LNG prices and favorable price outlook further increases the attractiveness of our FLNG solutions," it said.
This is driving momentum for potential new FLNG projects, according to Golar.
"We are continuing constructive discussions with an existing customer for use of a five-million-ton Golar Mark III newbuild design and rapid progress is being made on potential integrated projects," Golar said.
The firm added that its portfolio of prospective FLNG customers across different geographies increased during the quarter.
Revenues up
Golar LNG reported total revenues of $106.6 million, up 12 percent year-on-year, while adjusted Ebitda rose 30 percent to $74.5 million.
It attributed the rise to a "seasonally improving shipping performance."
The firm logged a quarterly net loss of $91 million, compared to a loss of $21.8 million last year.
Shipping average daily time charter equivalent earnings reached $49,500/day, up 27 percent compared to the same period last year.
Golar added this would continue to increase as the shipping fleet is re-contracted at higher expected rates.
The firm recently announced a new 12-month time charter with a gross hire rate of approximately $100,000/day.