South Korea's Hyundai Mipo has launched a 12,500-cbm LNG bunkering ship it is building for Scale Gas, a unit of Spain's Enagas, and Peninsula.
CORE LNGas hive, a project backed by the EU and coordinated by Enagas, revealed the launching of the LNG bunkering vessel, Levante LNG, via its social media on February 21.
The construction of the second LNG bunkering vessel for Scale Gas is part of the CORE LNGas hive project, LNGhive2.
CORE LNGas hive said that the vessel was launched two days ago and that it would be based in the port of Algericas, but it did not provide any additional information.
Its IMO number 9942524 shows that the vessel is the one Scale Gas and Peninsula ordered in June 2021 at Hyundai Mipo.
The vessel is jointly owned by Scale Gas and Peninsula.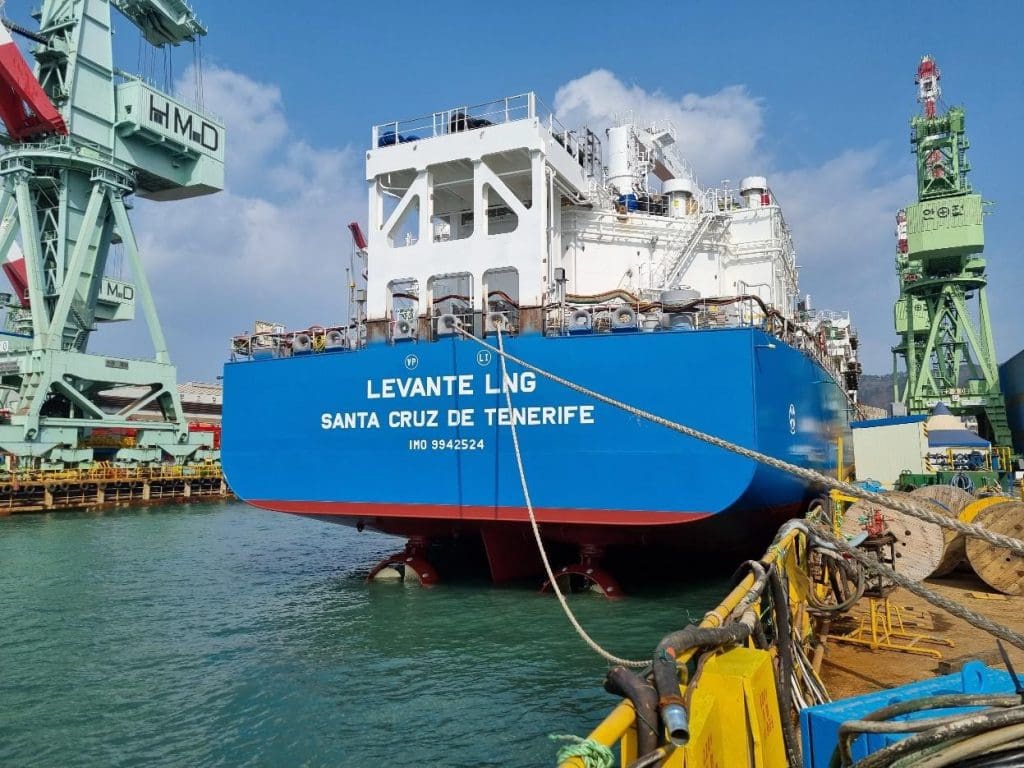 Hyundai Mipo is expected to delver the LNG bunkering ship in the third quarter of 2023, while Peninsula will charter the ship for an initial period of seven years.
Based in Algericas, the new bunkering ship will work in the Strait of Gibraltar and load LNG at Enagas-operated terminals, mainly Huelva, the partners previously said.
Moreover, the European Union's Connecting Europe Facility provided 11 million euros ($11.7 million) for this project.
Enagas previously said that the total costs would reach about 56 million euros ($59.6 million).