Finnish shipbuilder Rauma Marine Constructions has held a keel-laying ceremony for the first out of two LNG-powered car and passenger ferries it is building for Tasmanian shipping company TT-Line.
Rauma held the ceremony on October 28 for Spirit of Tasmania IV that would operate between mainland Australia and Tasmania, it said in a statement.
In April last year, the two firms signed this contract for the LNG-powered duo that will feature Wartsila's dual-fuel engines.
After that, Rauma started building the first vessel in February this year.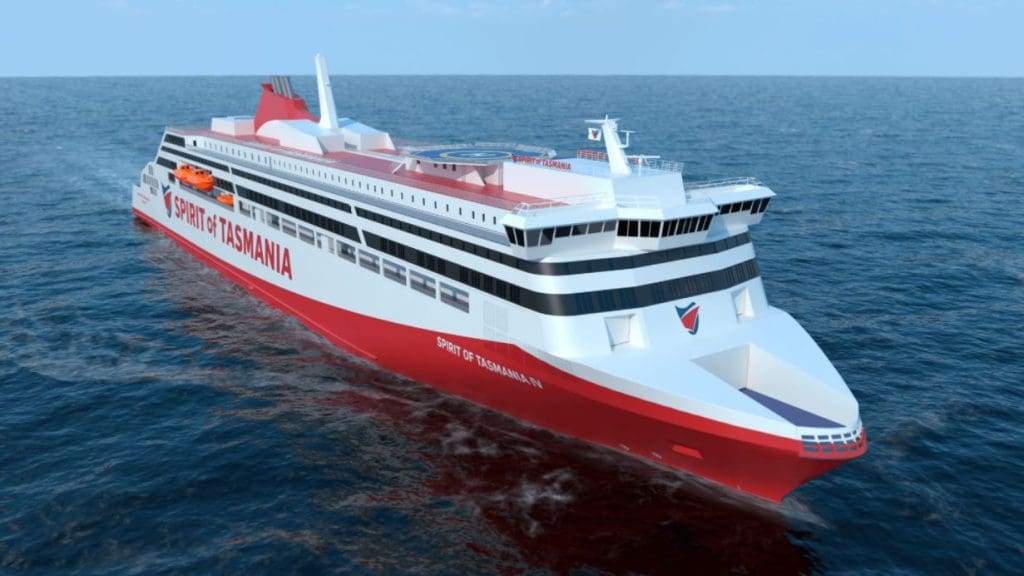 "Despite the Covid-19 pandemic and the war in Ukraine, the design and production of the Spirit of Tasmania vessels have proceeded according to the agreed schedule," Mika Heiskanen, CEO of Rauma said in the statement.
Spirit of Tasmania CEO and managing director Bernard Dwyer said this ceremony "is another important milestone for the project that takes us one step closer to having new vessels crossing Bass Strait."
He said that the company expects to take delivery of the LNG-powered Spirit of Tasmania IV in the first quarter of 2024.
The second vessel, Spirit of Tasmania V, should join the company's fleet in late 2024.
Also, the vessels will hold 1,800 passengers each and their gross tonnage will be about 48,000 metric tons.
The new vessels will replace the Finnish-built sister ships from the 1990s.