France's Corsica Linea and Estonia's Tallink have both taken deliveries of LNG-powered ferries this week.
Corsica Linea said in a statement it had welcomed the first LNG-powered ferry in its fleet, A Galeotta, on December 6, three years after signing the contract with the Visentini shipyard in Italy.
According to the ferry operator, the vessel would leave Italy this week towards Marseille, France, for final preparations, including interior works.
Corsica Line expects the vessel to depart on its first commercial voyage on the Bastia and Ajaccio routes.
The 206 meters long LNG-powered ferry left the Visentini shipyard in Italy in August for its sea trials.
Corsica Linea said at the time it had expected the vessel to make its debut during the autumn this year.
The vessel has the capacity to accommodate 930 passengers and 2,560 lane meters of freight. Also, it can carry 150 cars on a separate deck.
Dutch firm Titan will bunker Corsica Linea's first LNG-powered RoPax ferry in Marseille as part of a deal revealed in January this year.
Titan will first provide truck-to-ship operations until its 4,500-cbm LNG bunkering vessel Krios arrives to serve the region.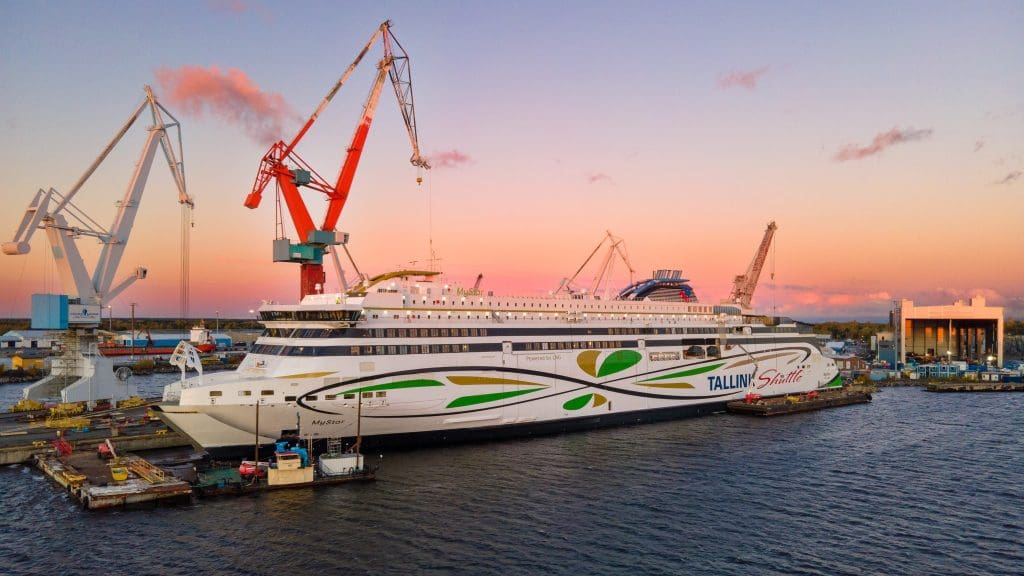 Tallink's LNG ferry
Finland's Rauma Marine Constructions delivered the LNG-powered ferry, MyStar, to Tallink Superfast, a subsidiary of Tallink, on December 7, the Estonian firm said in a separate statement.
The 212 meters long MyStar has capacity for 2800 passengers and car deck for up to 750 passenger vehicles, according to Tallink
Also, the ship has MAN dual-fuel main engines capable of running on LNG and marine diesel oil.
The new ship has a service speed of 27 knots and the vessel will operate on the Tallinn-Helsinki route with six departures per day in the company's shuttle vessel schedule in tandem with the company's other LNG-powered fast ferry Megastar.
Rauma started building MySTar in 2020 and launched the vessel in September last year.
The cost of the ship reached 250 million euros ($263 million). Tallink said it had financed the project, backed by the EU, with a loan of 196.3 million euros from Germany's KfW IPEX-Bank.
Tallink added that the LNG-powered vessel would start operating on December 13.