Europe's growing LNG fueling network has doubled its size in less than two years, reaching a new milestone of 500 LNG stations, NGVA Europe's new report shows.
According to the Brussels-based association, the countries with the highest amount of LNG stations for trucks today include Italy with 112, followed by Germany with 108.
The report shows that Spain has 79 LNG stations, while France has 60.
With a plus of 140 percent within only one year, Germany is among the top gainers, coming from 45 stations in February 2021, NGVA Europe said.
In the same period of time, Italy gained 35 percent, Spain 23 percent, and France 25 percent in new stations.
The NGVA Europe's report, which also includes data of EFTA countries, shows this "huge" gain matches a rise in equivalent LNG vehicle registration numbers. The association expects to release these statistics this spring.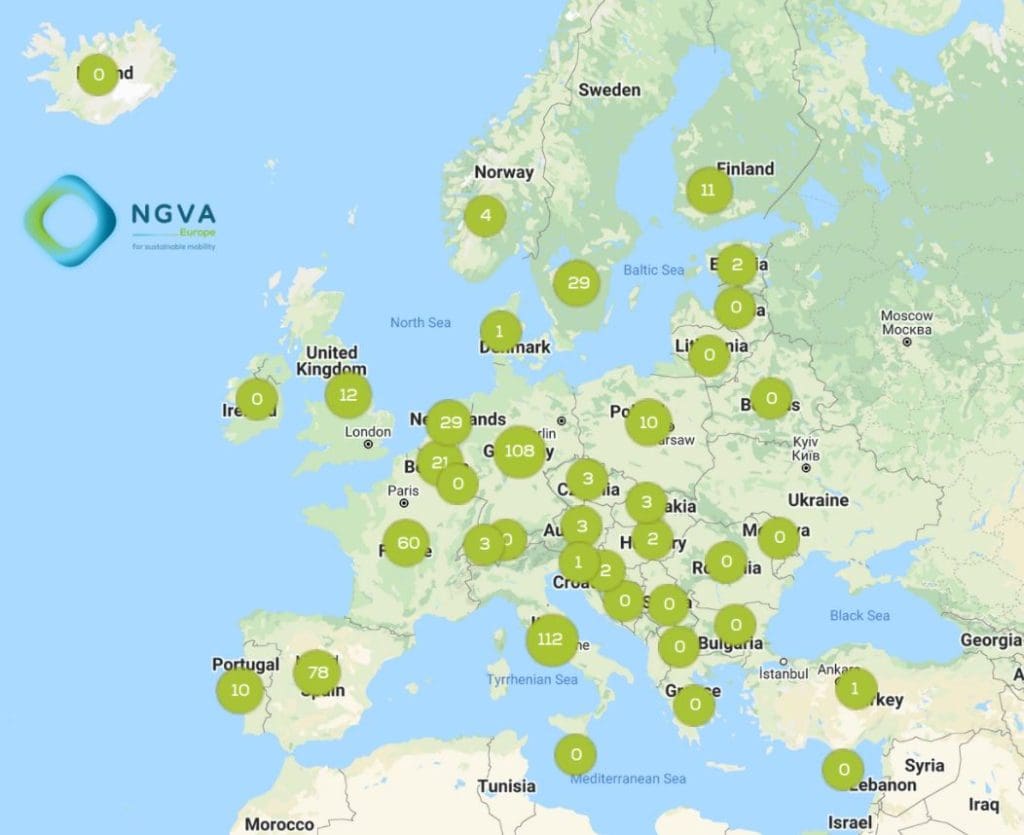 Bio-LNG on the rise
Besides 505 LNG filling stations, Europe also has 4111 CNG stations, NGVA Europe's data shows.
Jens Andersen, NGVA Europe's secretary general, said an exponentially growing amount of consumers are choosing LNG as a future-proof transport fuel due to its availability and as it slashes emissions.
"This is because the N in LNG could be easily replaced with R as there has been an increasing share of renewable gas in its fuel mix, bio-LNG," he added.
Upcoming legislation must establish a much-needed holistic and technologically neutral framework to account for the contribution of renewable and low-carbon fuels when assessing overall emissions of a vehicle, according to Andersen.
The legislation should also keep supporting the further deployment of LNG refueling infrastructure across the EU needed for increasing the uptake of bio-LNG, he said.
NGVA Europe has 114 members. Its board of directors includes representatives from Shell, Iveco, Eni, Gazprom, Engie, Snam, TotalEnergies, Uniper, and Volvo, according to its website.