Dutch LNG supplier Titan said it has chartered the 6000-cbm LNG bunkering vessel, Optimus, from Estonia's Elenger, part of Infortar.
Titan said in a social media post on Friday it signed a long-term agreement with Elenger, but the firm did not provide any additional information regarding the deal.
According to Titan, the vessel will operate under its license in the ARA and Zeebrugge ports.
Optimus arrived at the Dutch port of Amsterdam on July 6, giving Titan "the opportunity to meet the crew and prepare them for bunkering in the ARA region," it said.
"The addition of the Optimus will serve the Titan fleet alongside its other chartered and owned vessels such as FlexFueler001, FlexFueler002, Green Zeebrugge, and Coral Fraseri, all of which can deliver LNG and LBM bunker stems going forward," the firm said.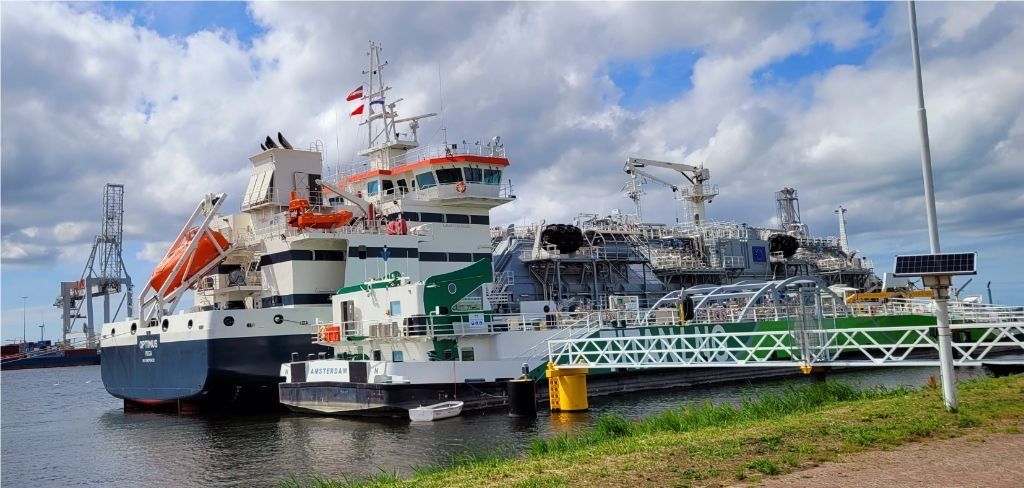 In November last year, Elenger completed the first ship-to-ship LNG bunkering operation in Estonia with its newbuild ship Optimus after the vessel's completion in Damen's Rotterdam yard.
During the first operation, the 99.8 meters long bunkering vessel delivered LNG to Tallink's RoPax ferry Megastar.
Elenger said at that time it would use the vessel owned by its parent Infortar to bunker Tallink's LNG-powered ferries and other ships in the Baltic Sea.