Sweden-based Volvo Trucks has launched a new, stronger gas-powered truck that can run on bio-LNG.
The new truck can carry out demanding, long distance transport tasks, while reducing overall CO2 emissions, according to a statement by Volvo Trucks.
Five years ago, Volvo Trucks launched its trucks that can run on liquefied biogas, or bio-LNG, which is a renewable fuel that can be produced from many types of organic waste, including food scraps.
Volvo Trucks claims the fuel can reduce CO2 emissions by up to 100 percent.
The gas-powered trucks, the Volvo FH and FM are now getting a new power level of 500 hp, joining the previous 420 and 460 hp engines.
Also, the gas engines get "major technical upgrades" that makes them up to 4 percent more fuel efficient, which together with a new 10 percent larger gas tank, contributes to a longer range, Volvo Trucks said.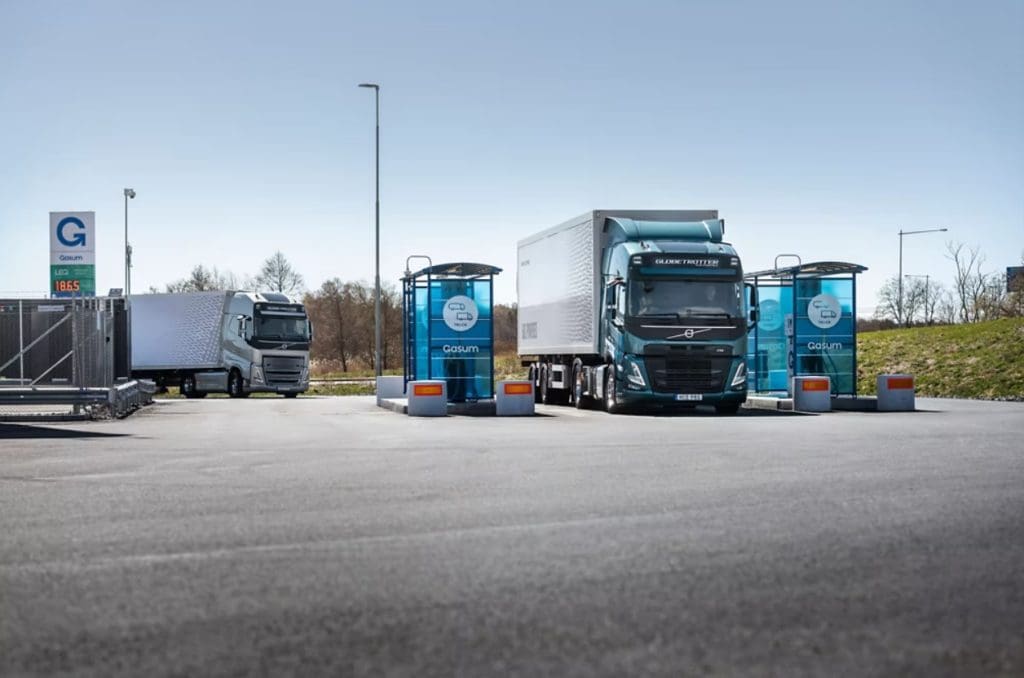 "Our efficient gas-powered trucks have a performance comparable to their diesel equivalents. Fueling up is almost as fast as a diesel truck and the growing network of more than 600 fuel stations for both bio-LNG and LNG in Europe makes them ideal for long-haul transports," Daniel Bergstrand, product manager for gas-powered trucks at Volvo Trucks, said in the statement.
Bio-LNG production in Europe on the rise
Volvo Trucks noted that European production of bio-LNG is expected to ramp up quickly to shift away from the use of fossil LNG.
The EU Commission has put forward a plan called REPower EU, where the focus is on creating greatly increased domestic production capacity for different kinds of energy, it said.
Moreover, the plan is to boost annual biogas production ten times by 2030 and the sector has already started a rapid growth phase.
Also outside of Europe the potential for biogas is gaining interest, Volvo Trucks said.