European network of liquefied natural gas (LNG) fueling stations for vehicles reached 635 stations, as it continues to grow despite high prices, according to NGVA Europe.
Besides 635 LNG stations, there are 4159 CNG fueling stations for vehicles in Europe, data by the Brussels-based association shows.
Since late September in 2022, NGVA added some 50 LNG fueling stations to its database, mostly from Germany.
Germany continues to host the highest amount of LNG stations for trucks with 162 stations, followed by Italy with 130, the data shows.
Moreover, Spain has 90 LNG filling stations, France 70, the Netherlands 33, Sweden 28, Belgium 26, Poland 24, Finland 15, and the UK 14.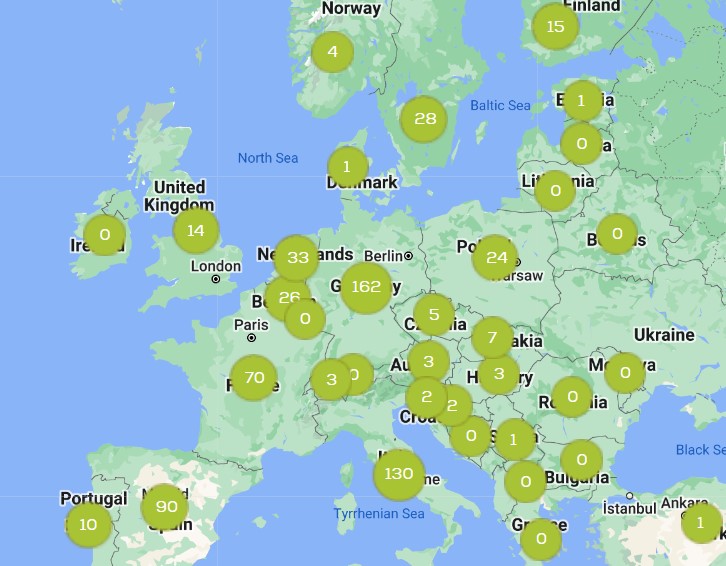 The number of LNG fueling stations for trucks reached 600 stations some three months ago while NGVA Europe announced in February last year that the LNG fueling network had doubled its size in less than two years, reaching a new milestone of 500 LNG stations.
There has been an increasing share of renewable gas in its fuel mix, or bio-LNG, as well.
Some of the main players investing in European bio-LNG production for supply to the heavy transport sector include Shell, Scandinavian Biogas, Gasum, as well as other firms in the Netherlands, Germany, Italy, etc.
Spain's Molgas also made one the notable moves lately in this market by purchasing a network of French LNG and CNG fueling stations for trucks from Air Liquide.