LNG producer Qatargas, a unit of QatarEnergy, said it had loaded the 30,000th ship from its operated terminals in Ras Laffan Port.
Qatargas loaded the milestone cargo on board the Q-Max LNG carrier Mekaines it charters from Nakilat. The giant 2009-built LNG carrier has a capacity of 266,476 cbm.
The firm marked this "historic milestone" for Qatar with a ceremony at Ras Laffan Industrial City, attended by senior officials from QatarEnergy, Qatargas, and Nakilat, it said in the statement.
Qatargas Terminals at Ras Laffan launched operations in 1996 while the port and its berth facilities have increased significantly over time.
With six operational LNG berths, the port is the world's premier LNG exporting facility and the only gateway for Qatar's LNG to reach its global customers, Qatargas said.
It also has seven berths for loading non-LNG products, a sulfur loading facility, and two offshore single point mooring buoys (SPM) for loading condensate.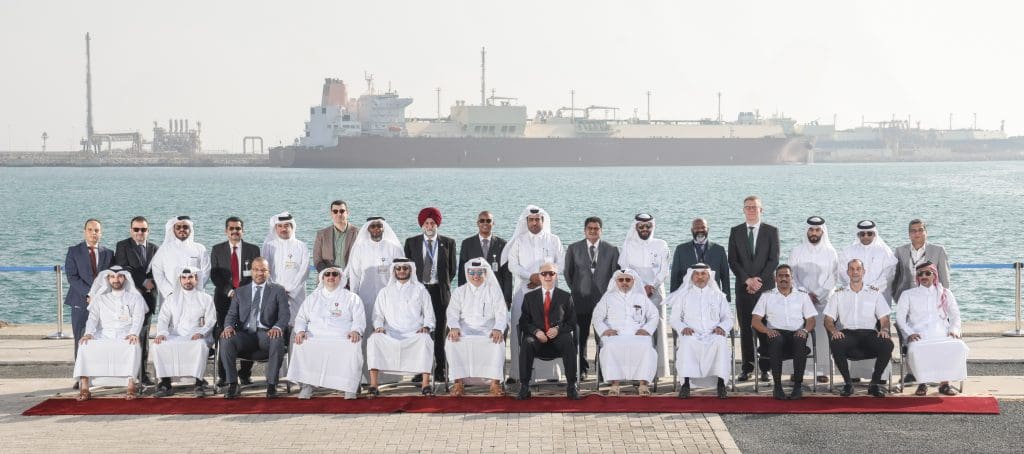 The port provides an essential strategic link in the chain connecting gas production derived from the North Field with the LNG end users.
Qatargas, which operates the terminal, has a current LNG production capacity of 77 million tons per annum and manages the export of products amounting to an oil equivalent of one million barrels per day.
QatarEnergy and its unit Qatargas are also working on two expansion projects.
Together, NFE and NFS form the wider North Field Expansion project to increase LNG production from the North Field, adding about 48 mtpa to Qatar's export capacity and bringing it to 126 mtpa by 2027.