The Shell-led LNG Canada export project has surpassed the 50 percent completion mark, as construction work continues to progress at the terminal site in Kitimat.
The giant project, worth more than $30 billion, recently raised "one of the world's largest LNG tanks" with 225,000 cubic meters of usable interior space.
It also received its first main cryogenic heat exchanger and pre-cooler units at the new material offloading facility.
Three years after the joint venture participants reached a successful final investment decision, LNG Canada has surpassed the 50 percent completion mark and is "moving swiftly towards commissioning and start-up."
"In the coming weeks and months, activities will increase as more critical infrastructure arrives," LNG Canada said in a construction update on Wednesday.
LNG Canada expects to receive its first module in the next six to twelve months. One of the main construction activities will include building the inner tank as well.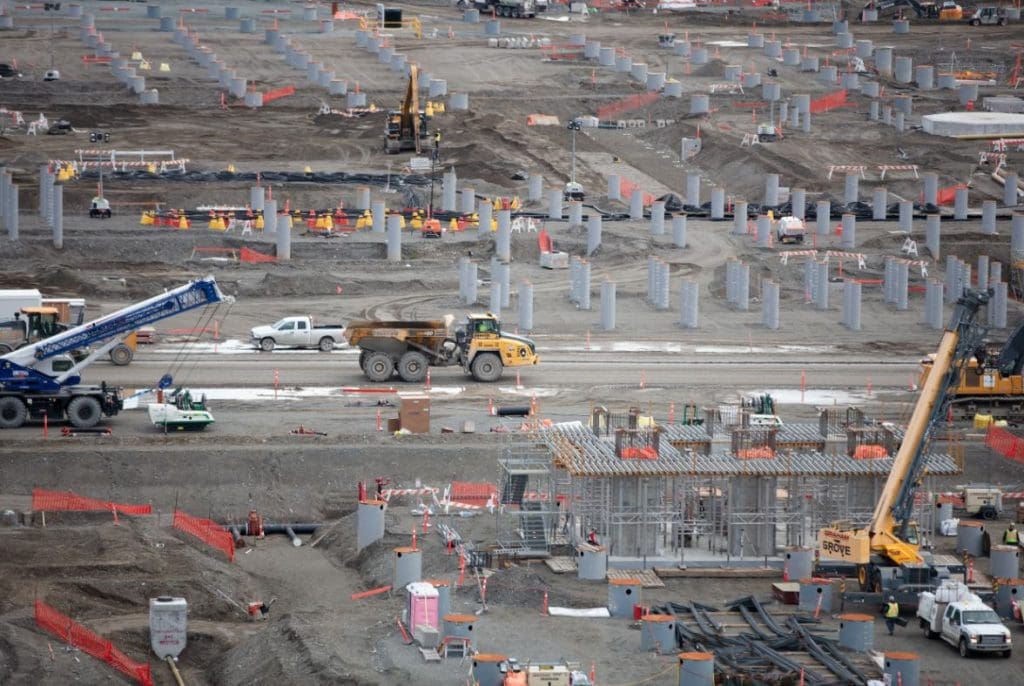 LNG pipeline cost
The construction activities progressed despite the Covid-19 pandemic, which has created challenges for everyone, at home and abroad, LNG Canada said.
"And we remain very concerned about cost and schedules increases disclosed by TC Energy to complete its Coastal GasLink pipeline that will connect to our facility," it said.
Coastal GasLink and LNG Canada previously said they were in commercial discussions regarding the cost and schedule for the project.
TC Energy-led Coastal GasLink is building a 667-kilometer-long pipeline worth over $6.6 billion.
The pipeline will move at least 2.1 billion cubic feet per day of natural gas with the potential for delivery of up to 5 bcf/d from the Dawson Creek area to the LNG Canada facility in Kitimat, British Columbia.
Besides Shell, LNG Canada partners include Malaysia's Petronas, PetroChina, Japan's Mitsubishi Corporation but also South Korea's Kogas.
LNG Canada expects the first LNG shipment from the first phase of the plant, which includes two trains with a capacity of 14 mtpa, in the middle of the decade.