South Korea's Samsung Heavy Industries has launched a 180,000-cbm LNG carrier for Greece-based ship owner GasLog.
The GasLog Wellington is the third in a series of four newbuilds that will go on charter to US LNG exporter Cheniere.
The launching event took place at Samsung on October 24. GasLog expects to take the delivery of the 298 meters long LNG carrier on June 15, 2021.
Equipped with WinGD's dual-fuel propulsion, the vessel also features GTT's Mark III Flex Plus containment system.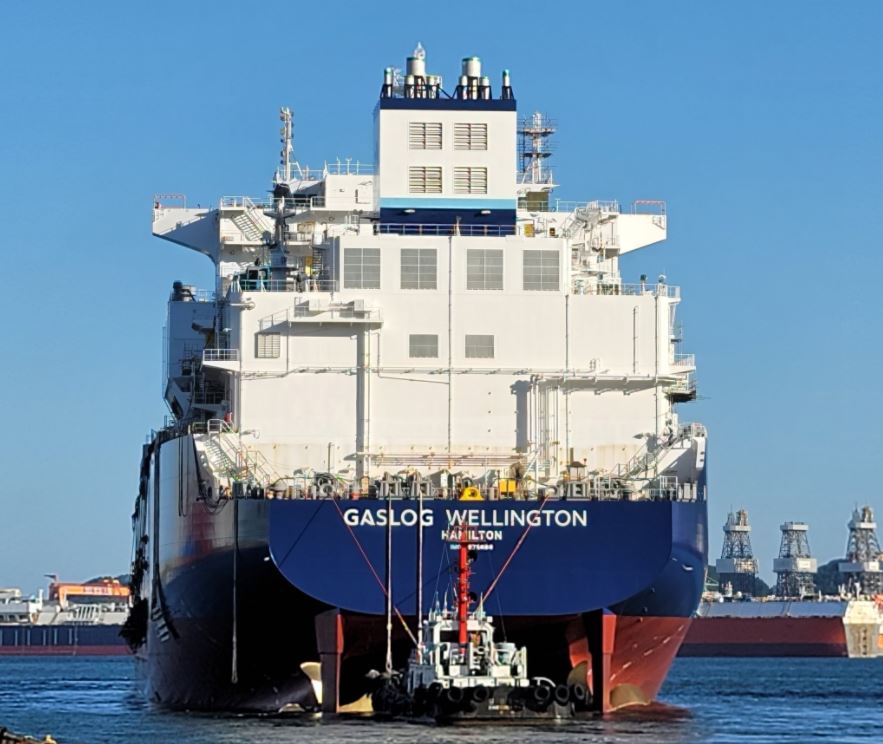 Virtual naming ceremony for GasLog Georgetown
The Cheniere-chartered X-DF quartet Samsung is building for GasLog includes two 174,000-cbm and two 180,000-cbm vessels.
Samsung already completed the first carrier in this batch, the 174,000-cbm GasLog Georgetown.
The yard and GasLog officially named the vessel on October 27 during a virtual ceremony while the delivery will take place next week.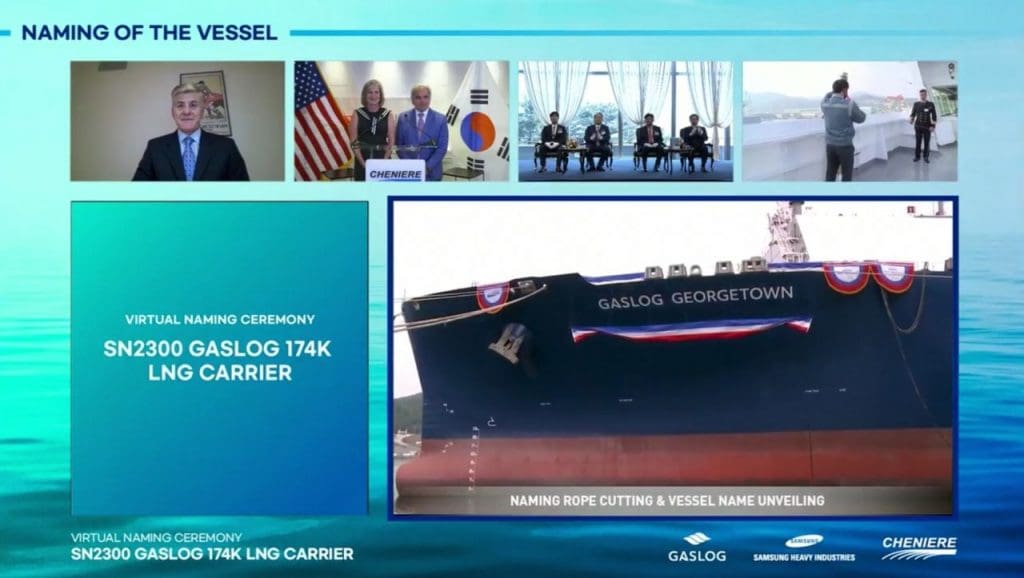 The second 174,000-cbm carrier named Gaslog Galveston should join the Greek firm's fleet by the end of this year.
Furthermore, the fourth vessel and the second 180,000-cbm carrier in this batch is scheduled for delivery in the third quarter of 2021.