TGE Marine said on Wednesday it has completed two of the world's largest bi-lobe type C LNG tanks at China's Jiangnan Shipyard.
According to Bonn-based TGE Marine, Jiangnan has already installed the tanks onboard Anthony Veder's 30,000-cbm LNG carrier.
LNG Prime recently reported that the yard had lifted the second type C bi-lobe cargo tank with a capacity of 16,000 cbm onto the small vessel to be named Coral Nordic.
The other tank has a capacity of 14,000 cbm.
TGE Marine developed the design, approved by classification society DNV, of the type C containment system.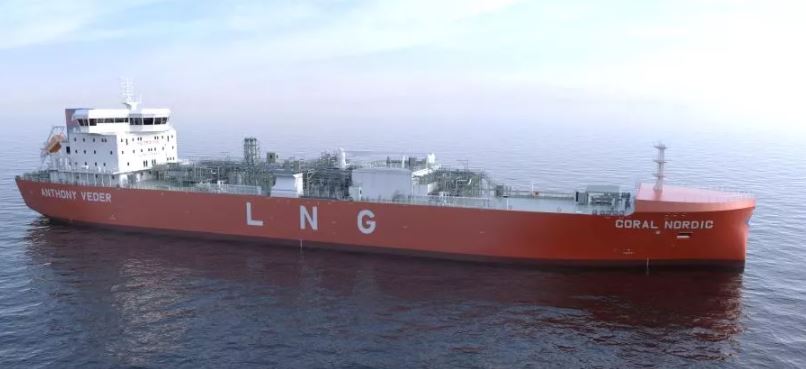 Besides construction, TGE Marine has also completed insulation works for the two tanks.
"The applied PU spray foam insulation system results in a very low boil-off gas rate of 0.15 percent per day," it said.
TGE Marine added that the commissioning and gas trial activities of the LNG carrier would take place later this year.
Jiangnan started building this vessel in October 2020. The ship will be 176.8 meters long and 28.8 meters wide.
VesselsValue data suggests that Anthony Veder ordered the ship for about $65 million.