Singapore's LNG firm AG&P is planning to launch its liquefied natural gas (LNG) import terminal in the Philippines by March 2023.
AG&P claims this would be the first LNG import terminal in the Philippines.
The launch of the facility has been delayed as AG&P previously expected to commission the facility in Batangas Bay in July this year.
FSU conversion
The facility will feature a converted floating storage unit (FSU), which AG&P chartered from UAE's Abu Dhabi National Oil Co (Adnoc) for a period of up to 15 years.
LNG Prime reported in August, based on a statement by China's Huarun Dadong yard, that the firm completed the conversion of the 1995-built, 137,315-cbm LNG carrier Ish to an FSU.
AG&P said in a statement on October 23 that its unit Gas Entec had finalized the conversion to an FSU in "record time".
The FSU would be capable of loading LNG at a peak rate of 10,000 cbm/hr and a discharge-to-shore peak rate of 8,000 cbm/hr made possible with the modifications done by Gas Entec in the cargo handling and safety system, it said.
It is a central component of the combined offshore-onshore import terminal that will have an initial capacity of 5 million tonnes per annum.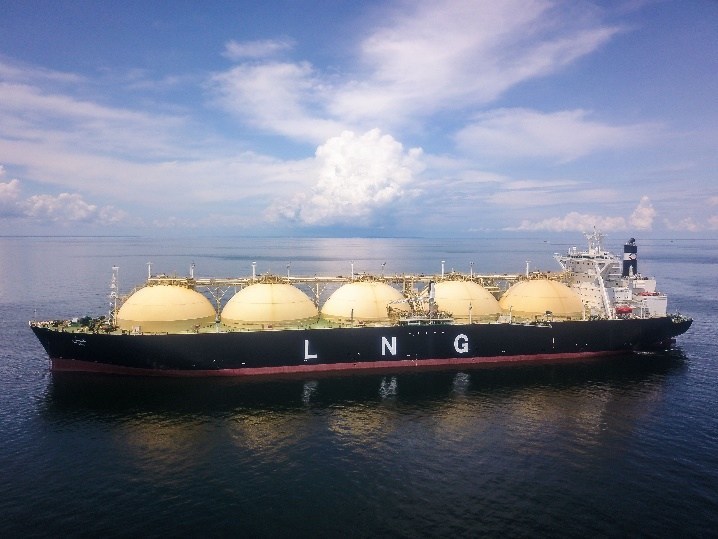 In addition to the FSU, McDermott's unit CB&I Storage Solutions has won contracts to build two storage tanks for the LNG import terminal in the Philippines.
Philippines LNG will store and dispatch regasified liquefied natural gas to power plant, industrial and commercial customers but also other consumers.
"We look forward to opening the PHLNG LNG regasification terminal in early 2023, bringing LNG for the first time to the Philippines," Joseph Sigelman, chairman and CEO of AG&P said in the statement.
LNG imports in Philippines
The Philippines has several LNG import facilities on the table as the Malampaya gas field becomes less reliable in producing and providing sufficient fuel supply for the country's existing gas-fired power plants.
This includes First Gen's Batangas FSRU-based LNG import terminal.
In June, the power producer agreed on a new delivery date for the chartered 162,000-cbm FSRU BW Paris due to a delay in the completion of the facility.
First Gen and BW LNG also agreed to rename the vessel ahead of the launch of the LNG import terminal in 2023.