Singapore's LNG firm AG&P has kicked off commissioning activities at the first import terminal in the Philippines following the arrival of the 137,500-cbm FSU Ish at the terminal's jetty in Batangas Bay.
Prior to arriving at AG&P's Philippines LNG (PHLNG) import terminal, the FSU received a cargo of LNG via a ship-to-ship operation from the 161,900-cbm LNG vessel, Golar Glacier, in Subic Bay, located north of Batangas Bay.
Trader Vitol supplied this shipment to AG&P from the UAE.
San Miguel will initially use regasified LNG to power its 1,200 MW gas-fired power plant, one of the largest in the country, to serve Luzon, the most populous region in the Philippines, AG&P said in a statement on Wednesday.
The LNG import facility features the converted FSU, which AG&P chartered from Adnoc for a period of up to 15 years.
AG&P subsidiary, GAS Entec, converted the Japan-built Moss-type LNG carrier and also executed key onshore and offshore components including full EPC of proprietary standard regasification modules for PHLNG terminal, called the RegasTainers, AG&P said.
Also, the FSU will be capable of loading LNG at a peak rate of 10,000 cbm/hr and a discharge-to-shore peak rate of 8,000 cbm/hr.
It is a central component of the import terminal that will have an initial capacity of 5 million tonnes per annum.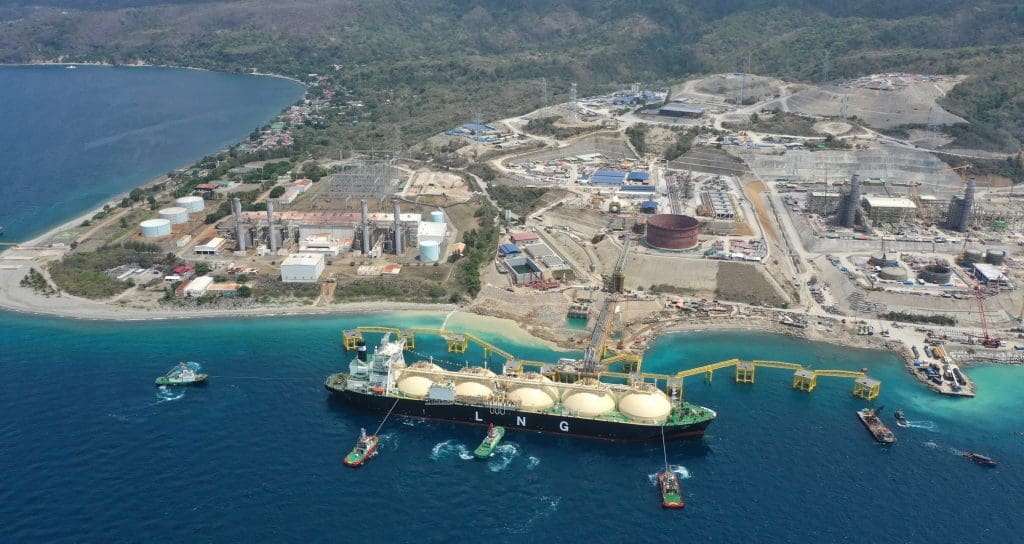 Floating and onshore facilities
In addition to the FSU, McDermott's unit CB&I Storage Solutions has won contracts to build two storage tanks for the LNG import terminal in the Philippines.
"With the docking of the Ish at PHLNG for the next decade or longer, AG&P is proudly set to open the first LNG terminal in the Philippines called PHLNG, one with both floating and, shortly, almost equal onshore tank storage, providing near 100 perent availability," Joseph Sigelman, chairman and CEO of AG&P, said in the statement.
"As the first cargo of fuel originated in Abu Dhabi and with the long-term presence of the Ish, Adnoc L&S is playing a pivotal role alongside AG&P and San Miguel, our anchor customer, in bringing clean energy to the Philippines," Sigelman said.
The Philippines has several LNG import facilities on the table as the Malampaya gas field becomes less reliable in producing and providing sufficient fuel supply for the country's existing gas-fired power plants.
Besides PHLNG, this includes First Gen's Batangas FSRU-based LNG import terminal which should launch operations later this year.