Spark Commodities reported a rise in its liquefied natural gas (LNG) freight spot rates in both basins this week.
"LNG spot freight continued to push higher this week, with the rate on the Atlantic Spark30S route up $9,750/day week-on-week to $45,000/day," Spark said on Wednesday.
The Singapore-based firm said this comes amid an open arbitrage to Asia, with netback forward curves pricing in US cargoes more profitable to Asia than NW Europe for the remainder of the summer.
"Meanwhile, spot freight in the Pacific basin also tightened, with the rate on the Spark25S route rising $9,250/day week-on-week to $47,500/day," Spark added.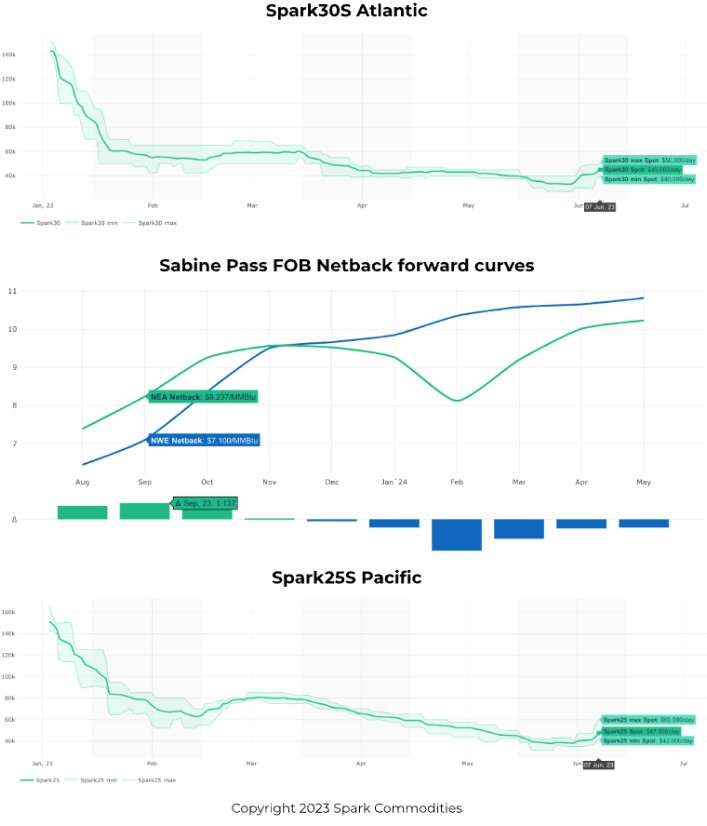 Earlier this week, Spark said LNG spot rates fell under $40,000/day in May in both basins, their lowest levels in over a year, although freight rates ended the month on firmer footing and forward winter rates remain unchanged month-on-month at $182,000/day.
Both the Atlantic and Pacific rates for 160,000-cbm TFDE carriers fell below $100,000 per day in January, following record highs in October and November last year.