PetroVietnam Gas, a unit of state-owned PetroVietnam, said it will officially launch its Thi Vai LNG import terminal, the country's first such facility, in October.
According to a statement by PetroVietnam Gas issued this week, it will hold the launching ceremony for the terminal this month after nearly 4 years of construction and commissioning.
South Korea's Samsung C&T and PTSC, a unit of PetroVietnam Gas, built the Thi Vai LNG terminal in the coastal area southeast of Ho Chi Minh City.
In July, LNG giant Shell delivered the commissioning LNG cargo to the Thi Vai terminal from Indonesia's Bontang LNG plant.
The Thi Vai LNG import facility consists of one 180,000-cbm LNG tank, a jetty, and regas area.
The terminal has a capacity of 1 mtpa in its first phase, but PetroVietnam Gas plans to boost the capacity to 3 mtpa in the next stage.
PetroVietnam Gas also completed the truck loading station at the Thi Vai LNG terminal.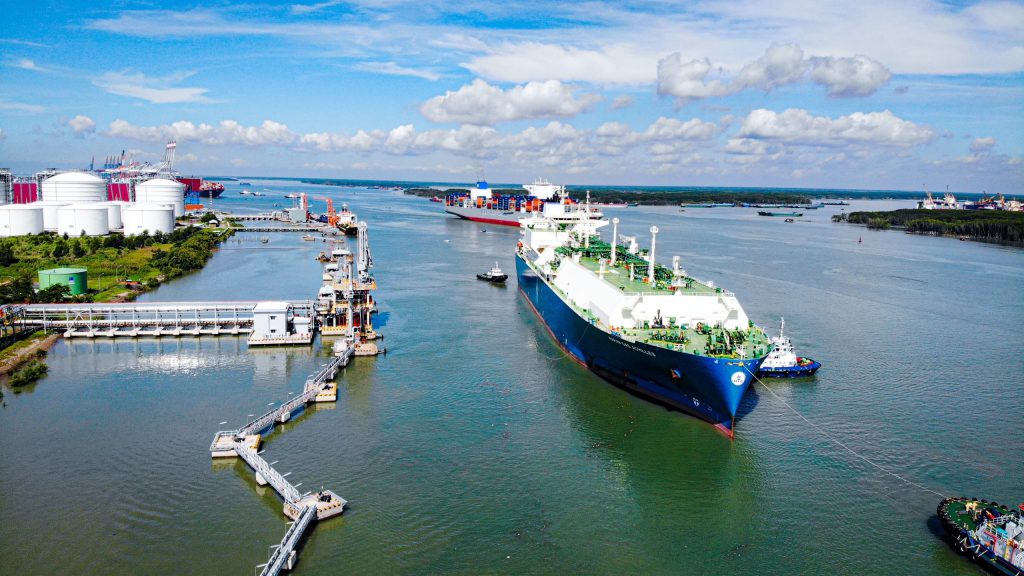 The Thi Vai LNG terminal will be an important link in supplying gas to consumers, including the Nhon Trach 3 and 4 power plants.
Together with the Son My LNG import terminal, these facilities will basically meet the energy demand for the southern region in the country the future, PetroVietnam Gas previously said.
The company and US energy firm AES recently received the investment policy approval for their planned $1.4 billion Son My LNG import terminal in Vietnam.
The terminal will have a capacity of about 3.6 mtpa of LNG in the first phase and is expected to begin commercial operations in 2027, the firms said.