State-run QatarEnergy said it has signed charter deals for four LNG carriers with Japan's MOL, completing the first batch of charter contracts awarded under its massive shipbuilding program.
Concurrent with the signing of the TCPs, back-to-back shipbuilding contracts were signed between MOL and CSSC's Hudong-Zhonghua for the construction of the new LNG carriers, QatarEnergy said in a statement on Tuesday.
These vessels will serve QatarEnergy's LNG growth projects and future fleet requirements.
"These contracts mark the start of the construction phase of QatarEnergy's historic fleet expansion program in support of our LNG expansion projects," Qatar's energy minister and chief executive of QatarEnergy, Saad Sherida Al-Kaabi, said.
"We look forward to announcing many more such contracts in the near future in our relentless pursuit to ensure a reliable supply of additional clean energy to the world," Al-Kaabi said.
QatarEnergy to reveal deals with other owners
QatarEnergy said the signing of the first LNG shipowner contract marks the conclusion of the invitation to tender the firm had launched in March 2021 to a large group of owners for the chartering of LNG carriers for its future requirements.
In addition, the company said it would announce charter deals with other selected owners in "due course".
In October last year, QatarEnergy ordered four LNG carriers from Hudong-Zhonghua. These vessels are part of the shipbuilding program that includes up to sixteen 174,000-cbm LNG vessels at the Chinese yard.
The contracts signed on Tuesday mark the start of design and construction of the first four new LNG carriers from Hudong-Zhonghua announced in October, QatarEnergy said in the new statement.
Hudong-Zhonghua said in a separate statement the vessels, part of its fifth-generation Changxeng series, would be 299 meters long and 46.4 meters wide.
Also, the LNG carriers would feature a reliquefaction system as well, it said.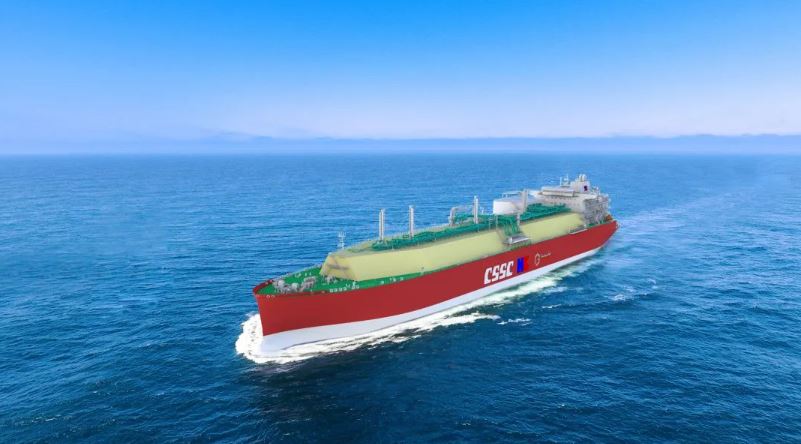 One month after the Hudong deal in October last year, QatarEnergy also ordered six LNG carriers at two South Korean yards as part of the same shipbuilding program.
Prior to that, the LNG producing giant signed deals with South Korea's biggest three shipbuilders to secure more than 100 vessels worth about $19.2 billion.
Huge LNG expansion projects
QatarEnergy is working on a huge expansion at the giant Ras Laffan project in Qatar but it is also building the Golden Pass LNG export facility in the US.
The firm announced a final investment decision on its $28.75 billion North Field East project in February last year.
Under the project, QatarEnergy will build four mega trains with a capacity of 8 million tonnes per year in the Ras Laffan complex.
This first phase of the expansion project will increase Qatar's LNG production capacity from 77 to 110 mtpa while the second phase will further boost capacity to total 126 mtpa.
QatarEnergy expects first LNG from the expansion projects in 2025.
The company's unit Qatargas already operates in total fourteen LNG trains at Ras Laffan.
(Article updated on April 13, 2022, to add a statement and an image from Hudong-Zhonghua.)