The 170,000-cbm FSRU Hoegh Gannet, which serves the Elbehafen LNG import terminal in Germany's Brunsbuettel, has transferred the first ever LPG cargo across its deck, according to Hoegh LNG.
With this operation, Hoegh LNG, RWE, Brunsbuettel Ports, Nordsee Gas Terminal (NGT), DNV, STS Marine Solutions, and Marine Services have completed an industry first, Hoegh LNG claims.
The 2019-built LPG carrier Hourai Maru docked at the FSRU Hoegh Gannet on March 18 and departed from the unit on March 20.
Hoegh LNG said that the LPG cargo was transferred across the deck of the FSRU Hoegh Gannet to the terminal.
The operation was completed following 6 months on engineering, modification and planning and secures delivery of "critical energy" to the Brunsbuettel region, it said.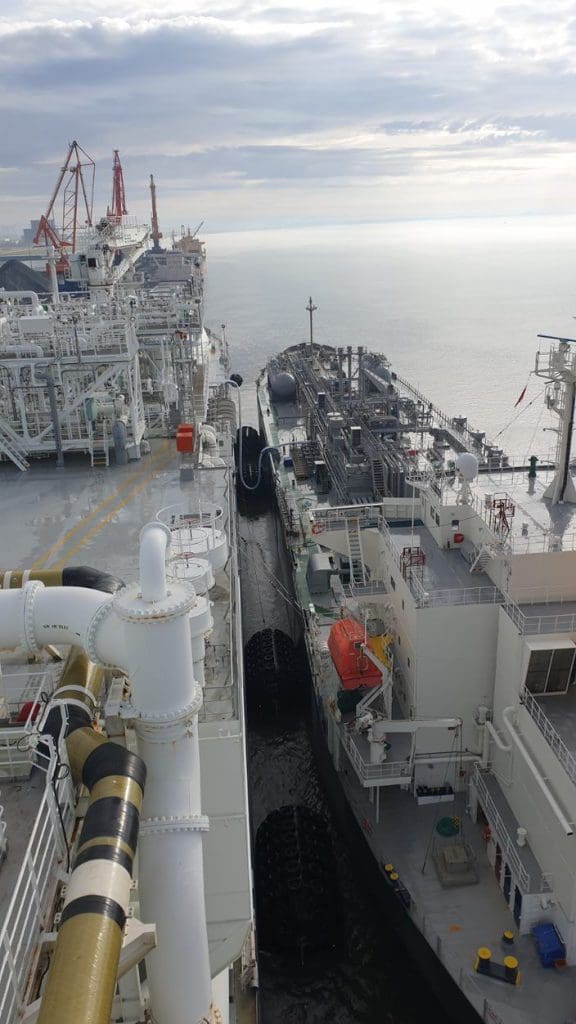 A spokesman for German energy firm RWE told LNG Prime last week the company, Hoegh LNG, and gas grid operator Gasunie decided to complete the LPG unloading operation prior to starting supplying small quantities of natural gas to the grid.
Hoegh Gannet will initially operate at the Brunsbuettel Port's existing dangerous goods berth.
Moreover, from the end of 2023, the FSRU will work from a new jetty to the west of the Elbehafen and Brunsbuettel Ports will build and operate this jetty.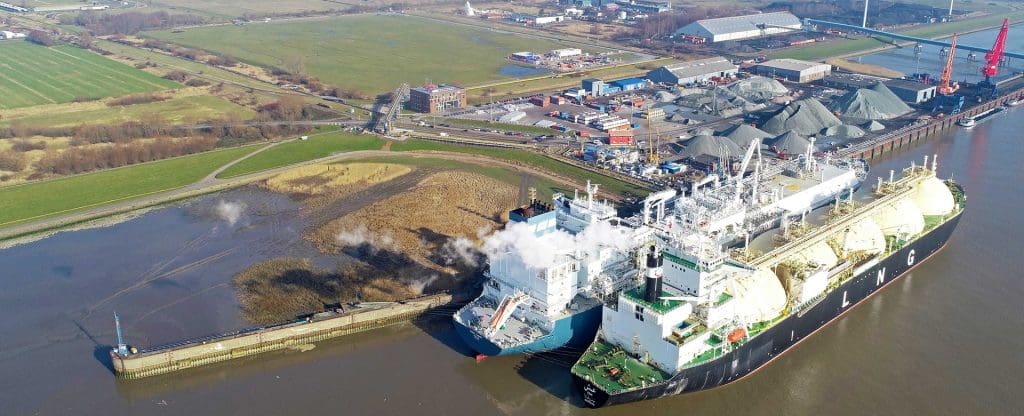 The FSRU-based terminal, Germany's third such facility, received its first LNG tanker on February 14 from UAE's Adnoc.
The spokesman confirmed that RWE still expects the FSRU to be in "regular operation" from the end of March.
It is not yet clear when the next LNG cargo would arrive at the unit.