European network of liquefied natural gas (LNG) fueling stations continues to grow despite very high prices and is nearing the number of 600 stations, according to NGVA Europe.
There are now 586 LNG and 4174 CNG fueling stations in Europe, data by the Brussels-based association shows.
Since late June, NGVA added more than 20 LNG fueling stations to its database, mostly from Germany, despite the fact that LNG prices surged this year compared to 2021.
Germany continues to host the highest amount of LNG stations for trucks with 142 stations, followed by Italy with 125, the data shows.
Moreover, Spain has 89 LNG filling stations, France 67, the Netherlands 32, Sweden 26, Finland 15, and the UK 14.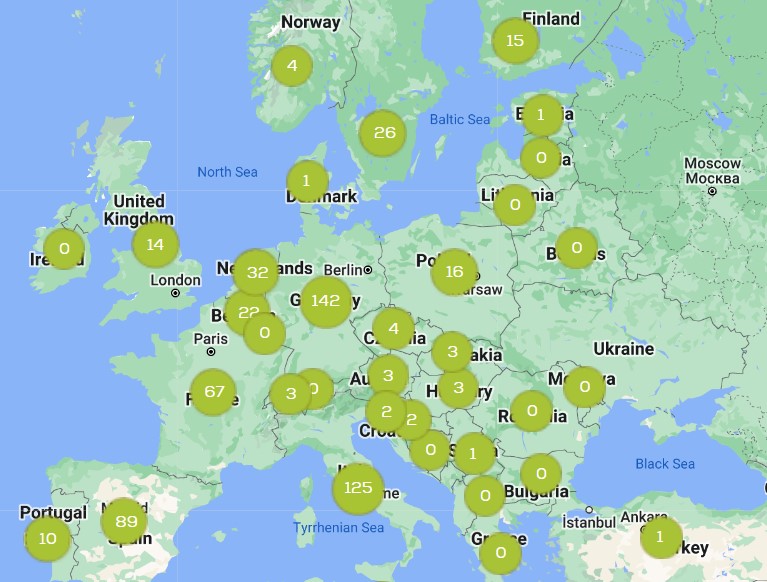 NGVA said earlier this year that the LNG fueling network had doubled its size in less than two years, reaching a new milestone of 500 LNG stations. There has been an increasing share of renewable gas in its fuel mix, or bio-LNG, as well.
Some of the main players investing in European bio-LNG production include Shell, Scandinavian Biogas, Gasum, and others.
Nordsol and its partners Shell and Renewi officially launched the first Dutch bio-LNG plant in October last year. Earlier this year, Shell launched a bio-LNG offering based on volumes from this plant.
In addition, Shell is building a bio-LNG plant near the German city of Cologne, the largest in the country and scheduled to go online in 2023.
Germany will host several other smaller facilities as well. These include smaller plants Germany's Ruhe Group is building in cooperation with Ecospray, REEFUELERY's plant near Fulda, and others.
Sweden-based Scandinavian Biogas will also supply bio-LNG to German fueling station operator Alternoil under a deal revealed in June.
The biogas producer set a long-term target to reach an annual production capacity of 3 TWh of biogas, mainly bio-LNG, in Europe by 2030.