Greece's Gastrade is seeking a liquefied natural gas cargo for the commissioning of its FSRU-based LNG import terminal in Alexandroupolis.
The firm launched a tender on October 31 for the supply of the commissioning cargo and relevant services and the tender closes on December 5.
Moreover, Gastrade said the supplies will be delivered to the FSRU which will be located in the sea of Thrace, 17.6 km SW of the town of Alexandroupolis, for the testing and commissioning activities, including supply of gas to the grid via a 28 km long pipeline, which includes offshore and onshore sections.
Gastrade told LNG Prime in emailed comments on Monday that the commercial operation date for the project "remains as planned for the first quarter of 2024."
"Within December 2023, Gastrade will communicate to the successful tenderer a precise date for the unloading of the commissioning cargo which is likely going to be within the first half of January 2024," the company said.
As per the converted FSRU, its AIS data showed on Monday that the vessel has already left Seatrium's yard and was anchored offshore Singapore.
"The FSRU is expected to depart from Singapore before the end of this month," Gastrade said.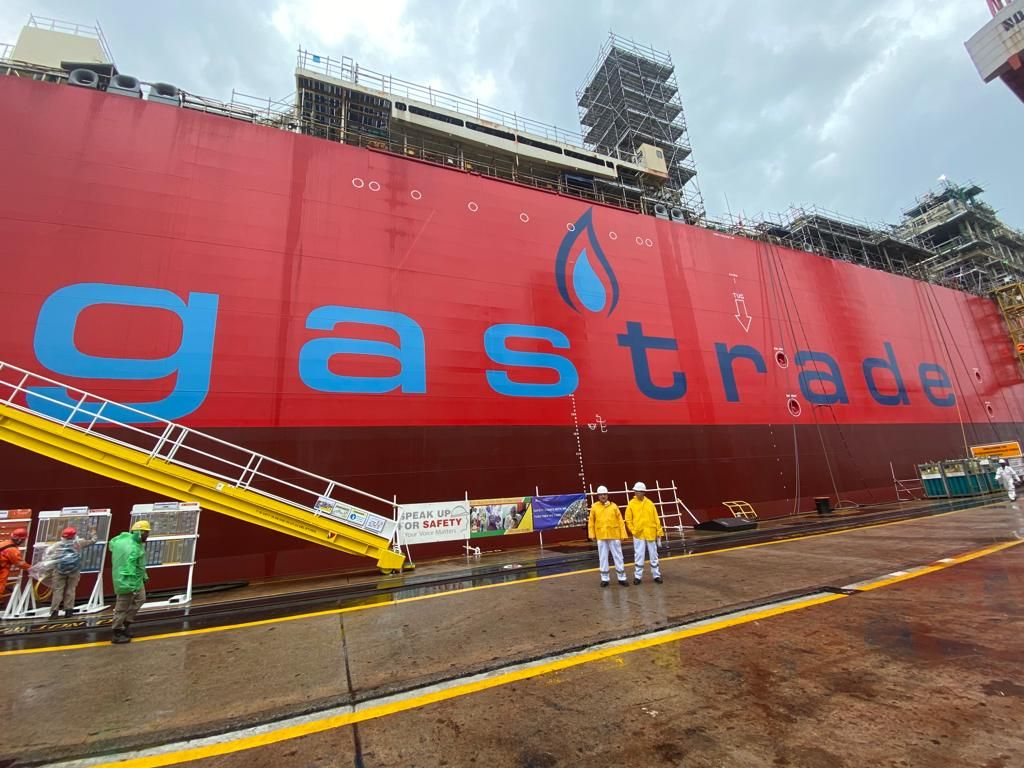 First Greek FSRU
The Greek company took the final investment decision on the project worth about 363.7 million euros ($397 million) in January last year and officially started construction in May the same year.
The European Commission recently approved a 106 million euro ($116 million) Greek measure to support the completion of the construction of the LNG terminal in Alexandroupolis.
Also, this measures complement the Greek public support that was approved by the commission in June 2021, GasLog said.
Gastrade's shareholders include founder Copelouzou, DESFA, DEPA, GasLog, and Bulgartransgaz.
Shareholder and LNG shipping firm GasLog told Keppel Offshore & Marine, now Seatrium, in February last year to proceed with the conversion of the 2010-built, GasLog Chelsea, to an FSRU.
GasLog will sell this unit to Gastrade for about $265 million.
The vessel entered the yard in February this year and the partners renamed it to Alexandroupolis.
In September, Gastrade said that Seatrium's yard in Singapore is finalizing the conversion work on the 153,600-cbm FSRU.
The Alexandroupolis LNG terminal will have a capacity of 5.5 Bcm.
With this project, Greece will get its first FSRU and also the second LNG import facility, adding to DESFA's import terminal located on the island of Revithoussa.
Gastrade is also planning to install a second FSRU offshore Alexandroupolis.
(Updated to include a statement by Gastrade.)