Marine fuel supplier Peninsula will soon start delivering liquefied natural gas as fuel to vessels in Gibraltar with the 12,500-cbm Levante LNG after it won a license from Gibraltar.
Peninsula announced on Tuesday it had been granted an LNG bunkering operator license by the government of Gibraltar and the Gibraltar Port Authority.
Also, the company announced the arrival of its purpose-built LNG bunkering vessel, Levante LNG, to the Strait of Gibraltar.
The new vessel will be operated by Peninsula and will enable the company to service customers with LNG requirements in both the Gibraltar Strait and other Mediterranean ports, it said.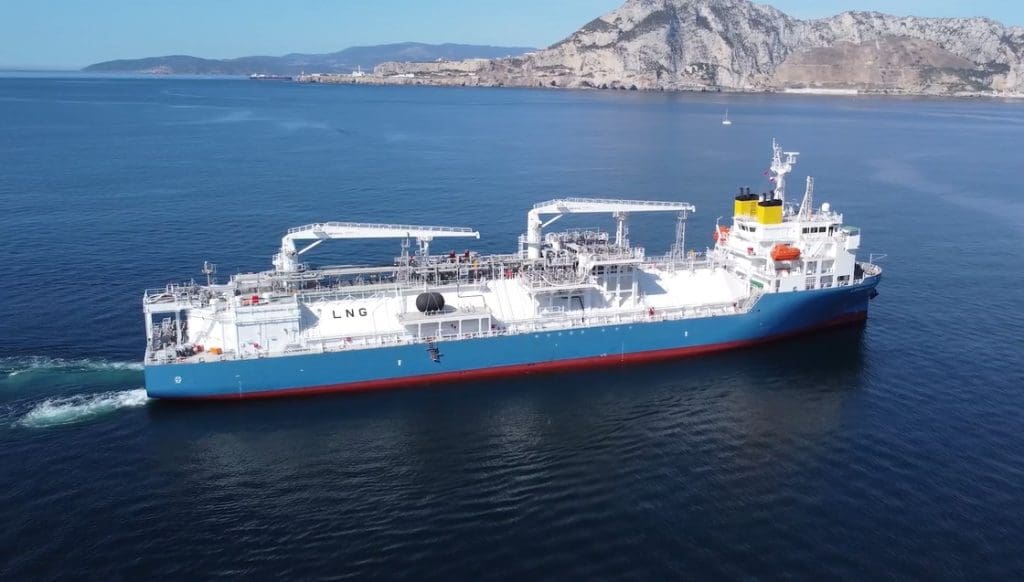 Ealrier this year, South Korea's Hyundai Mipo launched the 12,500-cbm LNG bunkering ship it built for Scale Gas, a unit of Spain's Enagas, and Peninsula.
Levante LNG's AIS data provided by VesselsValue shows that the LNG bunkering vessel left South Korea in August.
It was on Tuesday heading towards Gibraltar after visiting Spain's Sagunto, the data shows.
Scale Gas and Peninsula ordered this ship in June 2021 at Hyundai Mipo.
The vessel is jointly owned by Scale Gas and Peninsula, while Peninsula will charter the ship for an initial period of seven years.
It will load LNG at Enagas-operated LNG terminals in Spain.
Back in 2021, Shell completed the first LNG bunkering operation in Gibraltar after it secured a license from the British overseas territory's port operator.
In addition, Shell and its partners recently completed what they say is the first-ever cruise ship LNG bunkering in the port of Gibraltar.