Singapore-based C-LNG Solutions has completed the delivery and commissioning of its LNG fuel gas supply system on Matson Navigation's containership, Daniel K. Inouye.
C-LNG Solutions won this contract in April last year to supply three 1350-cbm type C LNG fuel tanks and other equipment to the 3,220-teu LNG-ready, Daniel K. Inouye, built in 2018 by US-based Philly Shipyard.
The vessel is a part of Matson's Aloha Class vessels, the largest containerships built in the US, designed specifically for Matson's Hawaii service.
According to a statement by C-LNG, the US Coast Guard has recently approved the FGSS installed onboard Daniel K. Inouye.
Also, the ship is currently the largest container vessel LNG retrofit to a Jones Act vessel, the firm said.
C-LNG also noted that the three LNG storage tanks are ammonia-ready.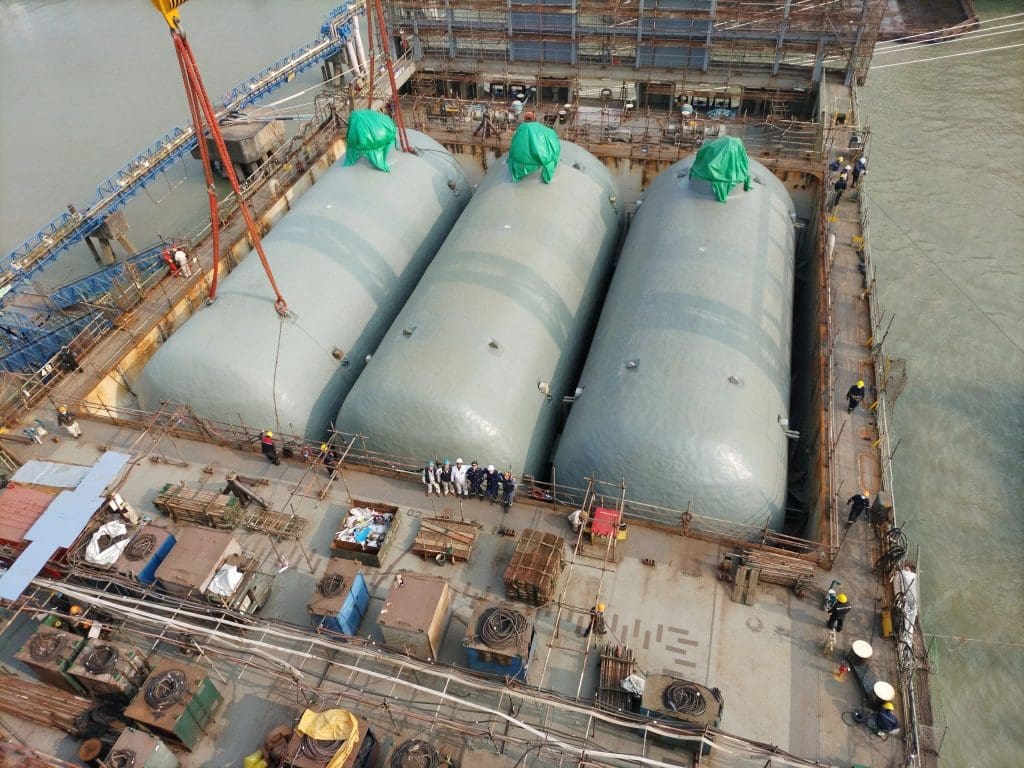 Daniel K Inouye was originally designed and built with the DNV LNG ready notation. This means that the vessel had LNG fuel tank space reserved.
Matson decided to retrofit the vessel to LNG to comply with the current CII and EEXI emission requirements.
The project engineering, fabrication, and installation took about 12 months to complete, C-LNG said
This includes 60 days for system testing, commissioning, and gas trials, it said.
Matson's LNG fuel plans
Last year, Germany's MAN Energy Solutions won the contract from Matson to retrofit the main engine of Daniel K. Inouye.
MAN's after-sales division, MAN PrimeServ, retrofitted the vessel's 7S90ME-C engine to an MAN 7S90ME-GI type capable of operating on LNG and fuel oil.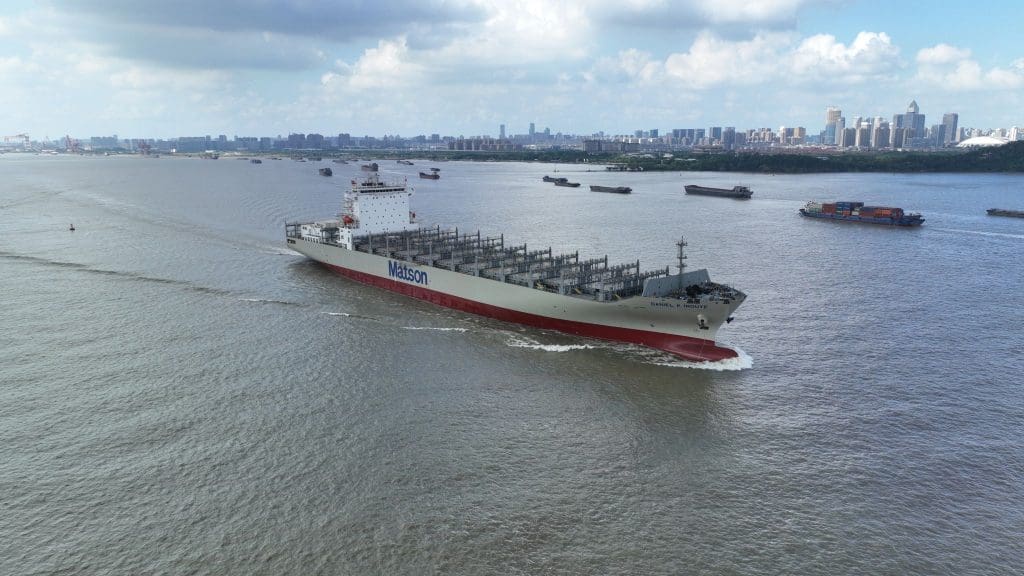 In addition, Matson has exercised an option from the contract in June 2022 and will convert the main engine aboard its 2019-built 3,600-teu containership, Kaimana Hila.
The contract includes converting an MAN B&W S90ME-C10.5 unit to a dual-fuel ME-GI unit capable of running on LNG.
Matson previously said it expects to invest about $35 million in the conversion of Kaimana Hila, the same as for Daniel K. Inouye.
Besides these two vessels, Matson plans to replace the main engine on its containership Manukai with a dual-fuel engine and this will cost about $60 million.
In total, the firm will spend up to $130 million to enable these three ships to use LNG fuel.
Besides these vessels, Matson ordered last year three new 3,600-teu LNG-powered Aloha Class containerships at compatriot Philly Shipyard for about $1 billion.
Matson will take delivery of these Jones Act compliant vessels in the fourth quarter of 2026 with subsequent deliveries in 2027.