Finland's Rauma Marine Constructions is moving forward with works on Tallink's new LNG-powered ferry and held a keel laying cermony on Friday.
Rauma started building the LNG-powered shuttle vessel MyStar in April and plans to deliver the ferry in January 2022.
Once delivered, MyStar will operate on the Tallinn-Helsinki route, connecting the capitals of Estonia and Finland.
Rauma says that despite the Covid-19 pandemic and the global economic situation the construction of the vessel goes on schedule.
The vessel's MAN dual-fuel main engines were tested during summer, followed by the testing of the generators in August.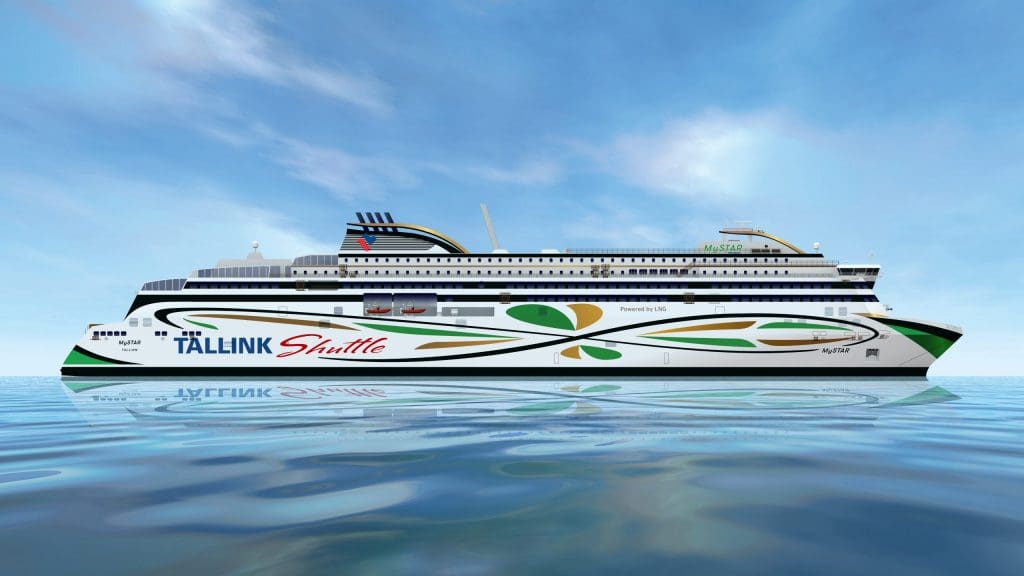 After the keel laying, the next milestone will be the float-out of the vessel in summer 2021.
The ferry will be 212 meters long with a space to accommodate 2800 passengers and up to 750 vehicles.
In total, the shipbuilding project is worth around 250 million euros ($296 million).