US LNG exporting giant Cheniere submitted an expansion plan for its Sabine Pass LNG plant with the US FERC, while it reported a surge in its 2022 revenue due to a strong LNG market and high demand in Europe.
Full year revenue more than doubled to $33.4 billion when compared to $15.8 billion in the year before, according to Cheniere.
Cheniere also reported net income attributable to common stockholders of $1.43 billion, compared to a net loss of $2.43 billion in 2021.
Consolidated adjusted Ebitda of $11.6 billion in 2022 rose 138 percent from $4.86 billion in the year before.
Cheniere exported record 638 LNG cargoes from its two plants during the year, compared to 566 in 2021, saying it was the number one supplier of the fuel to Europe.
It previously said that about 70 percent of the volumes it produced at its liquefaction plants landed in Europe last year.
In 2022, Cheniere's subsidiaries signed new long-term contracts representing an aggregate of over 180 million tonnes of LNG through 2050 with creditworthy counterparties, the firm said.
The company expects full year 2023 consolidated adjusted Ebita in range of $8.0 – $8.5 billion and distributable cash flow in range of $5.5 – $6 billion.
Sabine Pass LNG expansion
The firm initiated the pre-filing review process with the US FERC for the proposed Sabine Pass Stage 5 expansion project.
According to Cheniere, the expansion project located adjacent to the existing liquefaction facilities, will have a total production capacity of about 20 million tonnes per annum of LNG.
Cheniere's Sabine Pass plant in Louisiana currently has a capacity of about 30 mtpa following the launch of the sixth train in February last year, while its three-train Corpus Christi plant in Texas can produce about 15 mtpa of LNG.
The Corpus Christi plant is also currently undergoing an expansion to add about 10 mpta of capacity.
Cheniere previously revealed plans to increase the company's liquefaction capacity to about 90 mtpa as part of its "20/20 Vision" long-term capital allocation plan.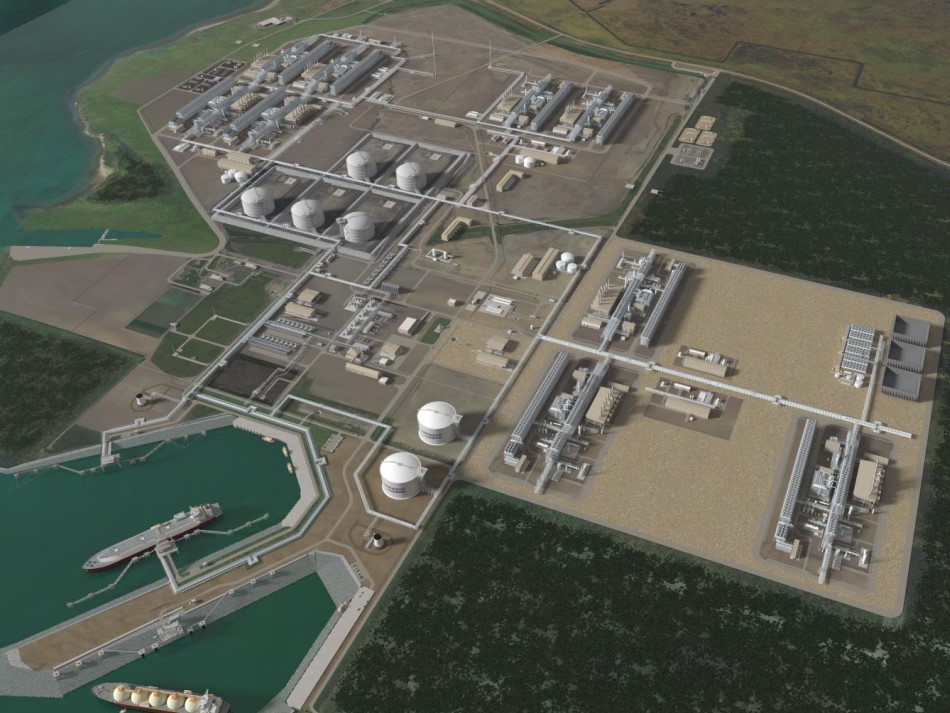 Bechtel to complete FEED study
Cheniere's partner in both Sabine Pass and Corpus Christi, Bechtel, will complete a front-end engineering and design (FEED) study of the new expansion project at the Sabine Pass plant.
The project will include up to three large-scale liquefaction trains, each with a production capacity of about 6.5 mtpa of LNG, a boil-off-gas (BOG) re-liquefaction unit with a production capacity of 0.75 mtpa of LNG, and two 220,000-cbm LNG storage tanks.
Also, the project is being designed with accommodations for waste heat recovery as well as carbon capture from acid gas removal units, Cheniere said.
The LNG exporter said the new development will benefit from the significant existing infrastructure at the Sabine Pass plant and includes various enhancements to its current capabilities, including optimized ship loading at the existing marine facilities.
Cheniere said the new project will receive feed gas via a combination of new and existing pipelines currently supplying the Sabine Pass plant.
The development of the project remains subject to receipt of all required regulatory approvals and permits, and sufficient commercial and financing arrangements before a final investment decision can be reached, Cheniere added.