US LNG exporting giant Cheniere reported a rise in its quarterly net profit, while its revenue dipped due to lower prices.
The owner of the Sabine Pass and Corpus Christi LNG export terminals said on Thursday its second-quarter net income rose 85 percent year-on-year to 1.37 billion.
Revenue reached $4.1 billion, down 49 percent from the same period last year, while consolidated adjusted Ebitda declined 27 percent to $1.86 billion.
Cheniere attributed this due "primarily to decreased total margins per MMBtu of LNG delivered driven by a higher proportion of volumes sold under long-term contracts, lower total volumes sold into short-term markets, and lower international gas prices in the current period."
In the first quarter, Cheniere reported net profit of $5.43 billion, compared to a net loss last year, while the company's revenue dropped to $7.31 billion.
Cheniere exported 149 LNG cargoes during the second quarter, down from 156 cargoes last year and also down from record 167 LNG cargoes in the previous quarter.
The majority of these cargoes landed in Europe, followed by Asia.
Cheniere's produced volumes in the second quarter reached 536 TBtu, down by 5 percent when compared to the least year, while LNG loaded volumes dropped by 5 percent to 534 TBtu.
Raising guidance
Cheniere is raising 2023 consolidated adjusted Ebitda guidance to $8.3 – $8.8 billion and 2023 distributable cash flow guidance to $5.8 – $6.3 billion.
The company's CEO Jack Fusco said the "outstanding financial, commercial, and operational results announced today are a product of our team's commitment to safe, efficient, and strategic execution throughout the second quarter."
Cheniere also completed planned maintenance turnaround at its Sabine Pass LNG terminal in Louisiana.
In addition, Cheniere's team achieved "several key milestones on construction and development across our growth projects at both sites, as well as building significant commercial momentum, all of which supports the continued growth of our market-leading LNG platform," he said.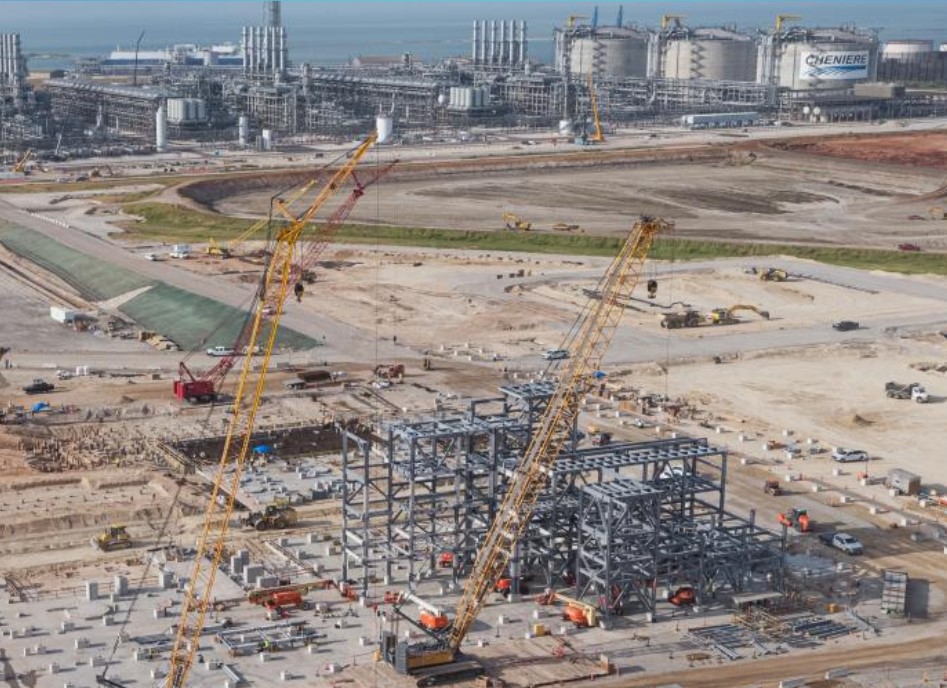 Corpus Christi expansion project
Chniere's Corpus Christi liquefaction plant now consists of three operational trains with each having a capacity of about 5 mtpa.
Under the Corpus Christi Stage 3 expansion, Cheniere and contractor Bechtel will add up to seven midscale trains, each with an expected liquefaction capacity of about 1.49 mtpa.
As of June 30, 2023, the expansion project is 38.1 percent complete.
Engineering is 63.5 percent complete, procurement is 56.3 percent complete, subcontract work is 47.1 percent complete, and construction is 4.9 percent complete, Cheniere said.
Besides this expansion, Cheniere also plans to build two more midscale trains at Corpus Christi.
As per the larger Sabine Pass terminal, it currently has a capacity of about 30 mtpa following the launch of the sixth train in February last year.
In February this year, Cheniere initiated the pre-filing review process with the US FERC for the proposed Sabine Pass Stage 5 expansion project with a capacity of some 20 mtpa.