Shell's giant LNG Canada project is almost 85 percent complete, and remains on track to ship its first cargoes by mid-decade, according to the company's CEO Jason Klein.
Besides Shell, other partners in Canada's first LNG export terminal include Malaysia's Petronas, PetroChina, Japan's Mitsubishi Corporation, and South Korea's Kogas, while the project's main contractor is JGC Fluor.
Earlier this year, LNG Canada took delivery of its last large modules from China.
These modules are part of the first phase of the LNG Canada project which includes building two liquefaction trains with a capacity of 14 mtpa in Kitimat.
Shell and its partners in the project expect to deliver the first cargo by the middle of this decade, and they are also evaluating the second phase of the project.
LNG Canada recently said that most of the work in the coming months will be about completions as the project readies for the operational phase.
"Today, more than 6,500 individuals from B.C. and other Canadian provinces are employed at our site in Kitimat," Klein said in LNG Canada's mid-year update issued last week.
"That's in addition to the thousands of people working on the nearly complete Coastal GasLink pipeline that will deliver natural gas to our facility for liquification and export," he said.
TC Energy's Coastal GasLink pipeline recently achieved 90 percent overall completion.
The 670 kilometers long pipeline will have the capacity to transport 2.1 billion cubic feet of natural gas per day (bcf/d) from Groundbirch, BC to Kitimat, in the first phase.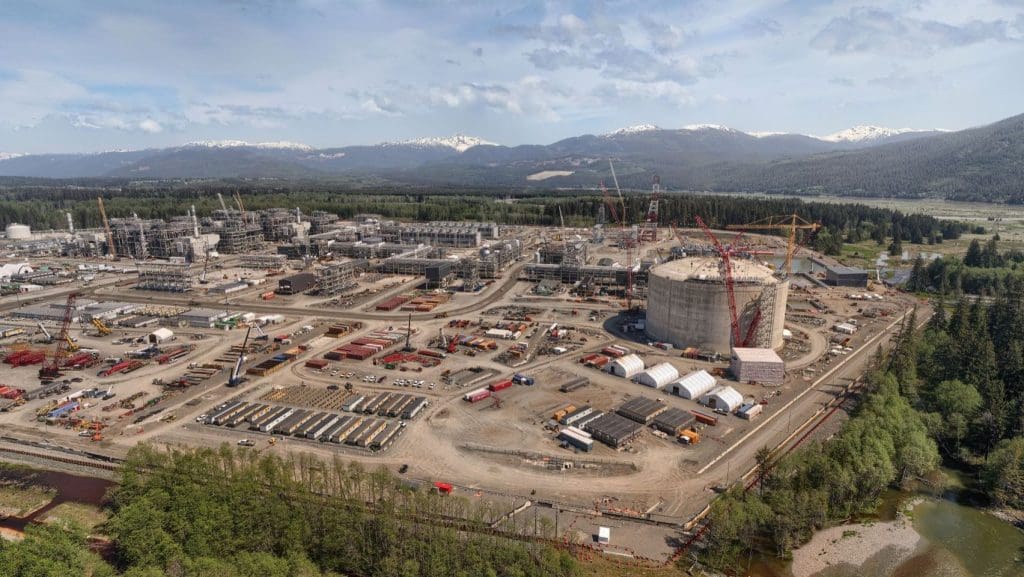 Second phase talks
Besides the first phase, Shell and its partners are also working to develop the second phase of the LNG project to double the capacity.
Klein said in the update that LNG Canada has identified potential opportunities to further advance electrification at its export facility in Kitimat with a Phase 2 expansion, aligned with an availability of sufficient reliable power.
"We strongly encourage BC Hydro and the provincial government to find the pathways needed to unlock the potential for additional electric power to a broad base of local stakeholders and initiatives, including LNG Canada's Phase 2," he said.
"While our Phase 2 final investment decision must also take into account overall competitiveness, affordability, future GHG emissions, and, of course, timelines, our discussions with government have been encouraging," Klein said.