HaiSea Marine's first of three electric tugboats which will serve the Shell-led LNG Canada project is on its way to Canada.
Turkey's Sanmar Shipyards recently delivered Haisea Wamis to the joint venture majority owned by the Haisla Nation and partner Seaspan ULC.
Seaspan ULC said in a social media post last week that HaiSea Wamis is officially en route to Vancouver.
Based on the ElectRA 2800SX, Haisea Wamis is the first electric tug to be exported from Turkey, the first electric tug in Canada, and the first electric tug based on a design by Canadian naval architects Robert Allan, according to Sanmar.
Measuring 28.40 meters in length, with a beam of 13 meters and depth of 5.60 meters, the ElectRA 2800SX electric harbor tugs have 6,000 kWh of battery storage system, and achieve 70 tonnes bollard pull, it said.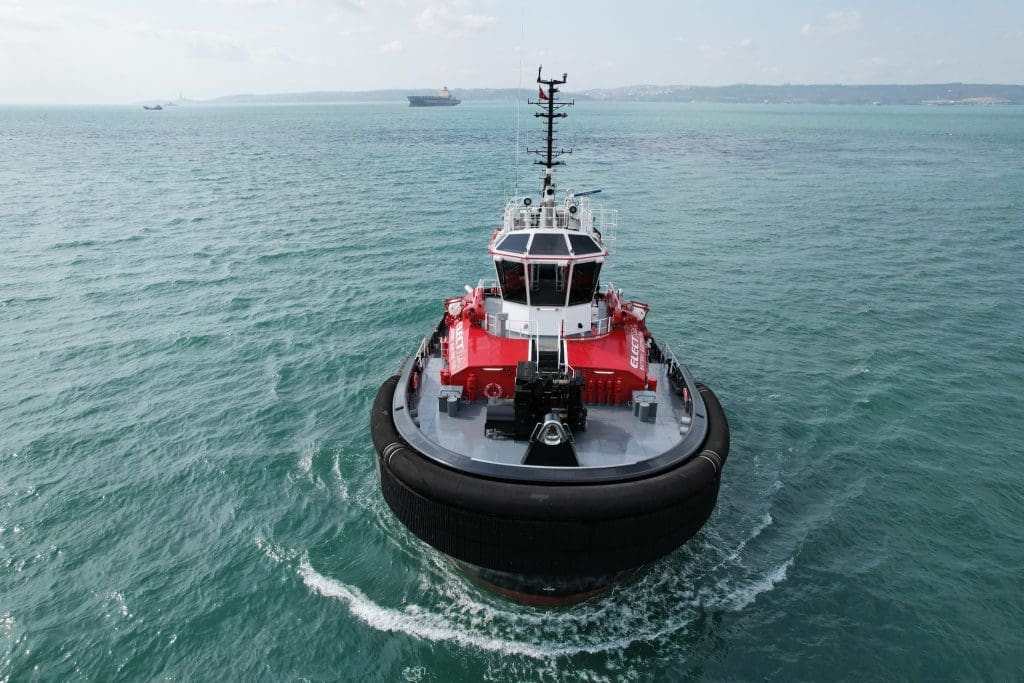 Also, with ample hydroelectric power available in Kitimat, the harbor tugs will be able to recharge from dedicated shore charging facilities at their berths between jobs.
Sanmar said that the new tug will shortly be joined by the ElectRA series tugs Haisea Wee'git and Haisea Brave as part of a deal for five tugs with HaiSea Marine, which also includes the LNG powered tugs Haisea Kermode and Haisea Warrior, Canada's first LNG tugboats.
LNG Canada
Construction of the tug berth facility started in early 2023 and is scheduled to be fully completed in early 2024, according to LNG Canada.
LNG Canada says the new tug berth is essential to operation of the escort tugs and harbor tugs that will provide ship-assist and escort towing services to LNG carriers calling at LNG Canada's export facility.
The first phase of the giant LNG Canada project includes building two liquefaction trains with a capacity of 14 mtpa in Kitimat.
The construction of the plant is more than 80 percent complete.
Shell and its partners in the project expect to deliver the first cargo by the middle of this decade, and they are also evaluating the second phase of the project.
Other partners include Malaysia's Petronas, PetroChina, Japan's Mitsubishi Corporation, and South Korea's Kogas.