Switzerland-based shipping giant MSC is joining forces with China's terminal operator Shanghai International Port (SIPG) to fuel its LNG-powered container vessels.
In that regard, the two firms have signed a framework LNG bunkering agreement with the standard terms and conditions on September 21, according to statement by Shanghai SIPG Energy Service (SSES).
SIPG's chairman Gu Jinshan and MSC's boss Soren Toft attented the signing of the agreement, SSES said.
The signing of the deal will further strengthen the long-term strategic partnership between SIPG and MSC, and boost the development of the "clean energy" refueling center in the Shanghai port, SSES said.
The firm did not provide any details regarding the agreement.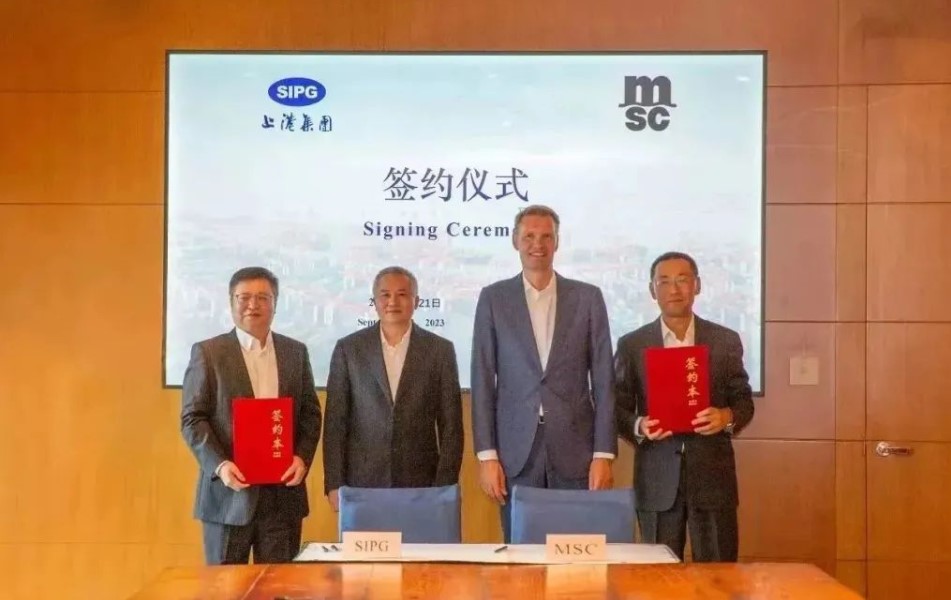 SSES is a unit of SIPG and Shenergy and operates the 20,000-cbm LNG bunkering vessel, Hai Gang Wei Lai.
In January last year, SIPG signed a framework deal with France's CMA CGM to fuel the latter's LNG-powered container vessels with Hai Gang Wei Lai.
Besides CMA CGM's ships, the vessel also fueled the LNG-powered ZIM Sammy Ofer, owned by Seaspan and chartered by Zim, in Yangshan port, Shanghai earlier this year.
According to SSES, the large LNG bunkering vessel has completed 55 bunkering operations since the launch of operations last year for CMA CGM, ZIM, and other shipping companies.
In March last year, SSES completed the first LNG bunkering operation under this deal with CMA CGM to CMA CGM Symi.
MSC is the world's largest container shipping firm in terms of capacity and has a fleet of 760 vessels, according to its website.
The company is building a huge fleet of LNG-powered containerships and recently placed an order for ten more LNG dual-fuel containerships at China's Zhoushan Changhong International Shipyard.
MSC took delivery of its first LNG-powered containership, MSC Washington, from China's Yangzijiang Shipbuilding in Jiangsu in March last year, followed by the delivery of the second vessel, MSC Virginia, in July the same year.