European network of liquefied natural gas (LNG) fueling stations for vehicles continues to grow and is nearing the number of 700 stations, according to Gmobility.
There are now 685 LNG and 4162 CNG fueling stations in Europe, data by the Brussels-based association, previously known as NGVA Europe, shows.
Since January this year, Gmobility added some 50 LNG stations to its database, mostly from Germany and Italy.
Germany continues to be the leader with 177 LNG fueling stations for trucks, followed by Italy with 144 stations, the data shows.
Combined, these two countries host almost half of all the LNG fueling stations in Europe.
Furthermore, Spain has 95 LNG filling stations, France 76, the Netherlands 36, Sweden 30, Belgium 26, Poland 24, Finland 14, and the UK 13.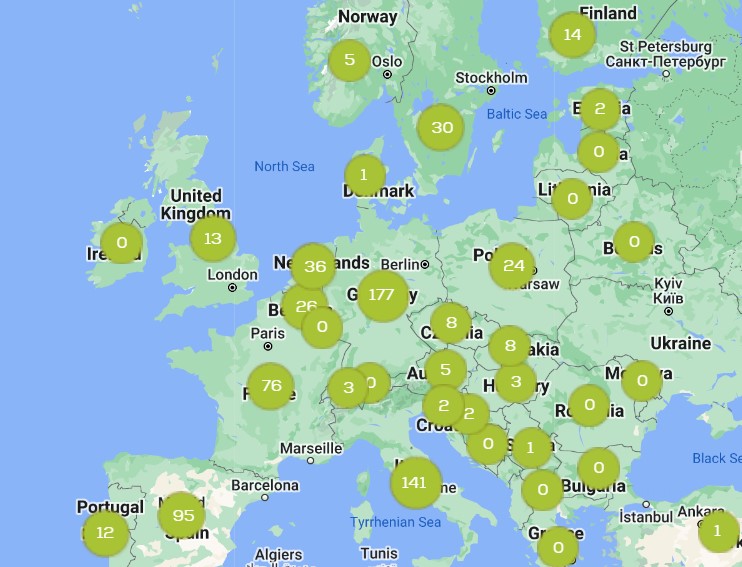 The association announced in February last year that the European LNG fueling network doubled its size in less than two years, reaching a new milestone of 500 LNG stations.
Later the same year, the network reached 600 stations despite a surge in prices.
Bio-LNG on the rise
The share of bio-LNG in the supply mix continues to grow as well as companies look to further slash emissions.
Some of the main players investing in European bio-LNG production for supply to the heavy transport sector include Shell, Biokraft, Gasum, as well as other firms in the Netherlands, Germany, Italy, Spain, etc.
Shell is expected to launch a large bio-LNG plant in Germany this year.
Last year, Shell installed three LNG tanks at the Rheinland bio-LNG plant near the German city of Cologne.
The new plant will be the largest in Germany and have a capacity of about 100,000 tons and will supply bio-LNG to Shell's growing network of LNG filling stations in the country.
A spokesperson for Shell told LNG Prime that the construction of the facility "is progressing", without providing any additional details.