Finland's Rauma Marine Constructions on Friday launched the new LNG-powered car and passenger ferry Aurora Botnia for compatriot Wasaline.
The Finnish yard expects to complete the vessel in spring 2021, after which it will operate between Vaasa in Finland and Umea in Sweden.
Rauma says the ship will be the world's first car and passenger ferry with a "Clean Design" class notation.
Furthermore, the vessels' four Wartsila main engine will run on both liquefied natural gas and biogas (LBG).
Additionally, batteries will supply power for peak shaving and support of hotel loads, but also for propulsion during entry and exit to and from the ports.
Thanks to these new technologies, the ferry will "significantly" lower emissions compared to the ship that now operates across the Kvarken strait, according to the yard.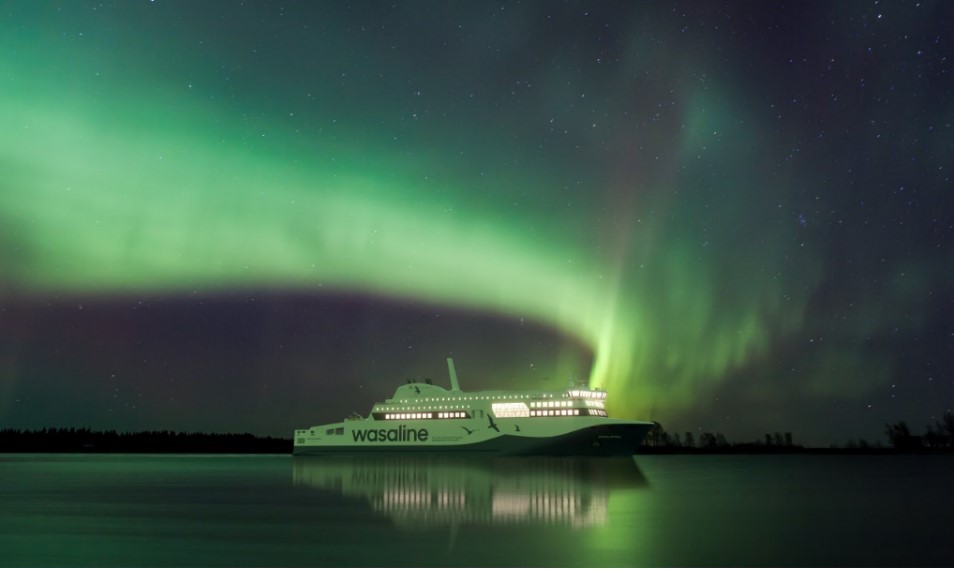 The launch signals a new stage in building the vessel: the hull is now ready, and equipment assembly and interior work will begin.
The focus will shift from steelwork to piping, insulation, ventilation and electrical installation. Moreover, Rauma will continue work around the engine rooms and the car deck.
The ship will slowly come to life as the integration of automation and various systems will turn on the electricity, and water and fuel will start to move in the pipes.
The vessel's interior work will be done during next winter while the outfitting phase will be concluded with sea trials and commissioning for operation in spring 2021.
Worth mentioning here, Kvarken Link, a firm formed by the city of Vaasa and the municipality of Umea, ordered the vessel at Rauma in January last year.
Wasaline's parent company NLC Ferry is a unit of Kvarken Link.